Motion Tennis brings Wii-style motion gaming to iOS, Apple TV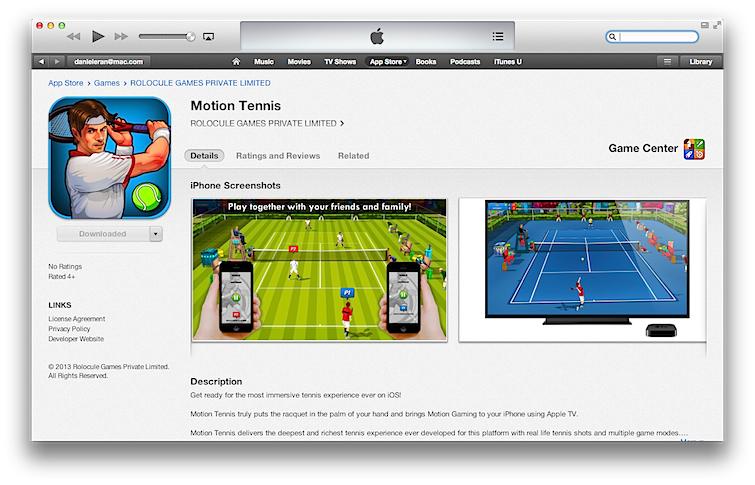 Rolocule Games has released Motion Tennis, a new iOS title that turns your mobile device into a Nintendo Wii-like motion controller for gaming on an Apple TV-connected display.
The game studio, based in India, has previously released a series of touch-based tennis, badminton and squash games. Motion Tennis is new in that it brings gameplay to the television using motion gestures.
Rolocule uses a gaming engine it calls RoloMotion which "converts your iPhone to a portable Motion Gaming Console using Apple TV. This breakthrough technology realises the potential of the Apple TV as a complete home entertainment system also optimising the lags experienced in airplay gaming by using our patented algorithms," the company states on its web site.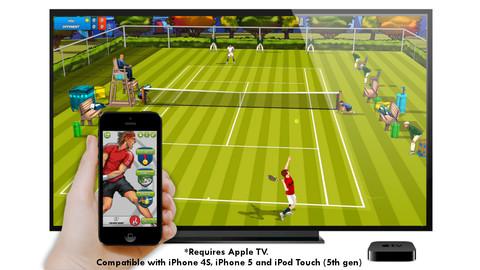 While optimized for iPhone 5, the game also works on iPhone 4/4S, 4th/5th generation iPod touch, 3rd generation or later iPads and the iPad mini, although playing with a full size iPad is rather cumbersome.
The game works with both the second and third generation Apple TV (the compact, iOS based versions), and in fact requires one as it only plays back on a connected TV using AirPlay Mirroring.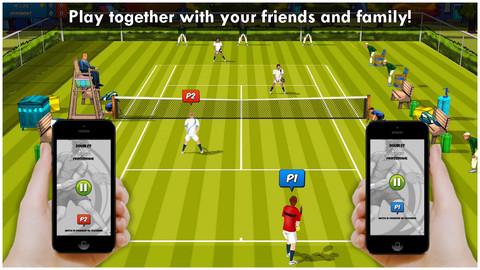 Multiple users can play together in multiplayer mode, and the game tracks calories burnt in each match. Users can also log into Game Center and track achievements and top scores.
Apple's interest in motion-based, Apple TV gaming was first revealed in patents from 2006.
The new game follows Firemint's RealRacing 2, one of the first titles to exploit new AirPlay features in iOS 5.
Apple's potential to take over console gaming the living room has been noted by various industry luminaries, including Mike Capps president of Epic Games and Nat Brown, a founder of Microsoft's original Xbox.
The company's increasing interest in gaming exploded with the iOS App Store, where 60 percent of mobile apps have been games. This summer, Apple debuted new efforts to support iOS gaming, including the new Sprite Kit and a program to standardize gaming controllers as part of the "Made For iPhone" initiative.