Exclusive: First large structures going up at Apple's Reno iCloud data center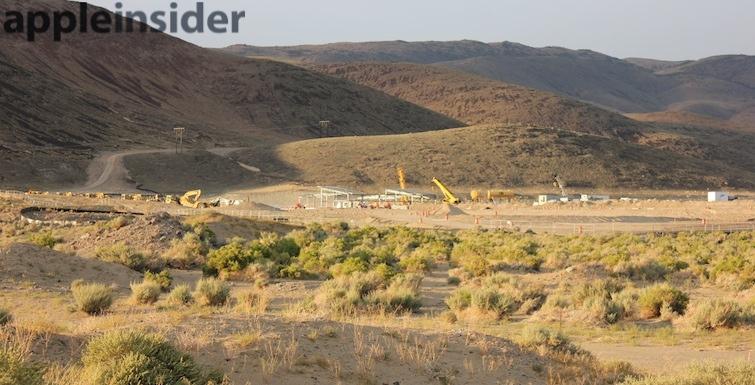 The first large structures are now being erected at Apple's iCloud data center site near Reno, Nev., at the sprawling but largely still vacant Reno Technology Park where the company is building its fourth major U.S. server installation supporting its online iTunes, iBookstore, App Store and iCloud services.
After the company's initial jump start in construction that created a 21,000-square-foot pilot test facility, the site hasn't seen many obvious signs of new construction apart from ongoing dirt movement by a fleet of huge trucks.
$16 million of construction
In May, Apple filed permits outlining more than $16 million of contraction, including $4 million in general infrastructure improvements, a $4.6 million, 38,000 square foot administration building with a "loading dock and staging area," and over $6.8 million for two "data processing cluster buildings" described as totaling 50,570 square feet.
Last month, the site completed the initial segments of the drainage work serving the large area that will be used to build permanent data center facilities. The new concrete moat surrounding the region is visible in the photos below.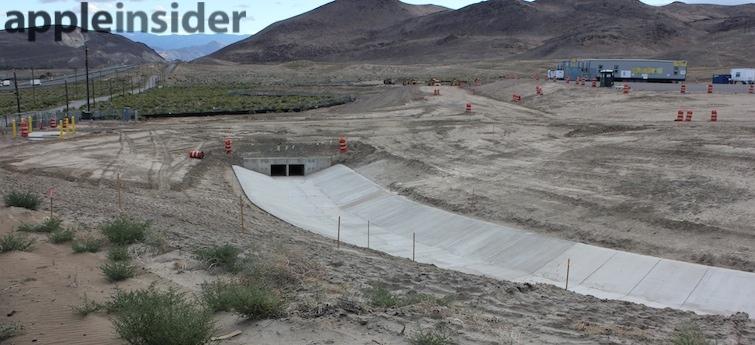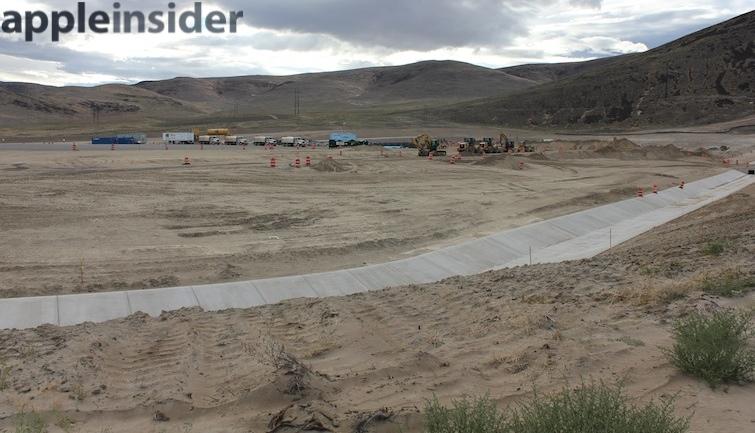 In just the last week however, construction teams have begun erecting the first new structures on the main plot, which is located just west of the initial pilot facility and AT&T's networking building. The new construction is visible from the adjacent roadway, shown (below top) from the west, and (below bottom two) from the east, where the initial structure sits.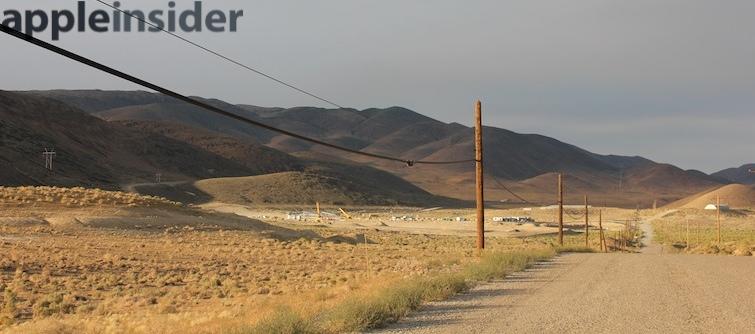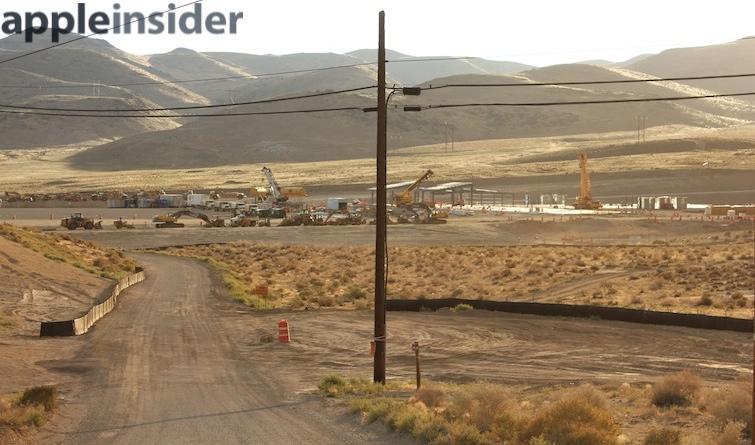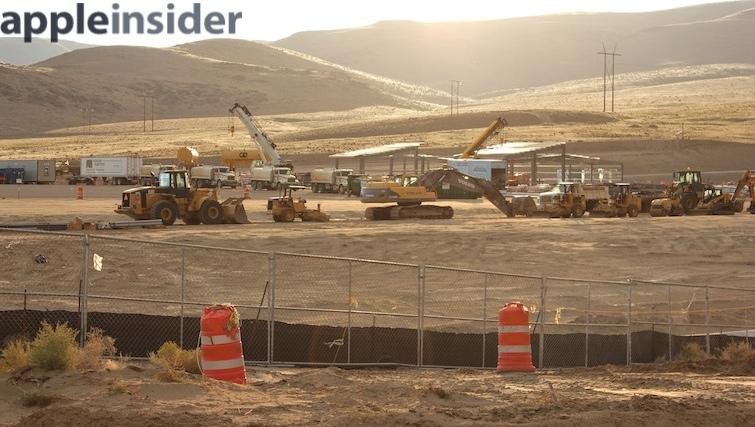 Additional work at the pilot facility
Apple has also added new air ducting to the initial structure, which formerly (below top) blew exhaust heat out window-like panes on each side of the building. The new exhaust hoods first appeared in June.
Apple has 345 acres of land surrounding the buildings now being built, nearly twice the area of its Prineville, Oregon project also now under construction. The Reno site will allow for vast expansion of both data center buildings and supporting structures, including solar fields.