Sprint debuts 'Unlimited Guarantee,' promises to lock in plan rates for life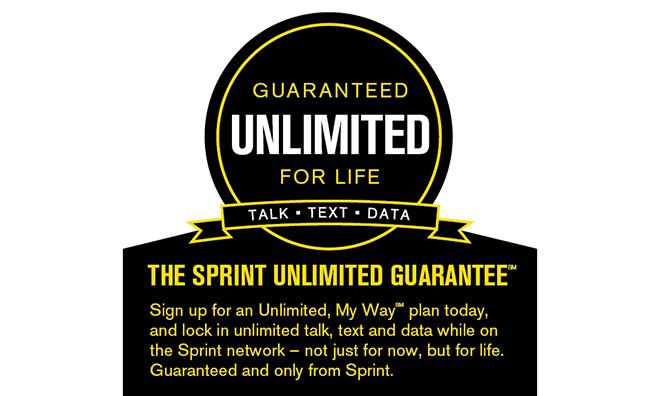 Coming one day after Japan's SoftBank closed a $21.6 billion to takeover Sprint, the U.S. carrier announced a new "Unlimited Guarantee" that allows existing or new subscribers to lock in current unlimited talk, text and data plan prices for the life of an account.
The guarantee, which applies to the Unlimited, My WaySM plan or My All-inSM plan, was announced on the company's website on Thursday and is scheduled to go into effect on July 12.
"The Sprint Unlimited Guarantee allows our customers to lock-in unlimited talk, text and data not for just the next two years, but for life," said Sprint CEO Dan Hesse. "Sprint customers won't have to worry about their wireless bill or managing their family's wireless usage."
Plans start at $80 per month, and customers can mix smartphones with feature phones, choose various data tiers and add up to ten lines on one account. According to Sprint, the Unlimited, My Way plan offers a $20 per month savings when compared to a comparable Verizon plan with 2GB of capped data.
The new guarantee comes one day after Japanese wireless carrier and Internet services giant SoftBank bought a 78 percent stake in Sprint for a reported $21.6 billion.
Sprint's move makes switching away from Verizon and AT&T more attractive, despite lacking the robust high speed data backbone of the two top telecoms. The nation's third-largest carrier by subscribership is continually extending its own 4G LTE network, however, and recently turned on service in 22 new areas.