Briefly: Sprint LTE service expands to 22 more areas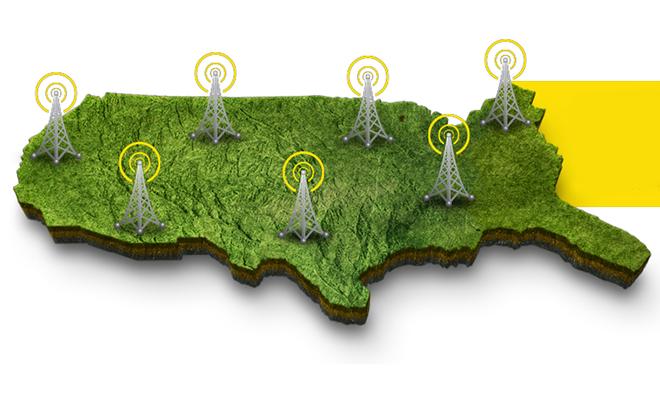 Sprint customers with iPhones, cellular iPads, and other connected devices will now have access to 4G LTE data speeds, provided they live in one of the 22 new locations to get the service as the telecom slowly extends its next-generation network.
The nation's third-largest wireless carrier announced Monday night that it had expanded its 4G LTE service to 22 new locations. The expansion brings Sprint's 4G LTE coverage to a total of 110 locations across the United States.
The areas included in the new rollout are as follows:
Baton Rouge, La.
Centralia, Wash.
Clarksville, Tenn.
Corsicana, Texas
Dalton, Ga.
Dunn, N.C.
Fond du Lac, Wis.
Gainesville, Fla.
Henderson, N.C.
Kingsport, Tenn.
Lansing/East Lansing, Mich.
Longview, Wash.
Miami, Fla.
Napa, Calif.
New Orleans
Palatka, Fla.
Raleigh, N.C.
Sebring, Fla.
St. Cloud, Minn.
St. Joseph/Benton Harbor, Mich.
Tampa, Fla.
Warsaw, Ind.
Sprint will also be rolling out LTE service across Texas, Michigan, and Wisconsin in the coming months. The following areas will be included in that rollout:
Grand Rapids, Mich.
Aberdeen, Wash.
Allegan, Mich.
Ann Arbor, Mich.
Battle Creek, Mich.
Corpus Christi, Texas
Eagle Pass, Texas
Flint, Mich.
Laredo, Texas
Marshfield/Wisconsin Rapids, Wis.
Mount Pleasant, Mich.
Oak Harbor, Wash.
Watertown/Fort Atkinson, Wis.
The speeds offered by 4G LTE connections are more than 10 times faster than those enabled by a 3G connection. Even with the locations announced on Monday, Sprint still trails both AT&T and Verizon by a wide margin in terms of areas with access to 4G LTE.
AT&T's LTE service covers 278 markets, while Verizon's covers 497. Sprint's LTE coverage map also leaves several major metropolitan areas without coverage, including New York, San Francisco, and Washington, D.C. By the end of the year, Sprint plans to have 200 million people covered with its high-speed network.