Rumor: Apple buys into chip fab, plans to build its own silicon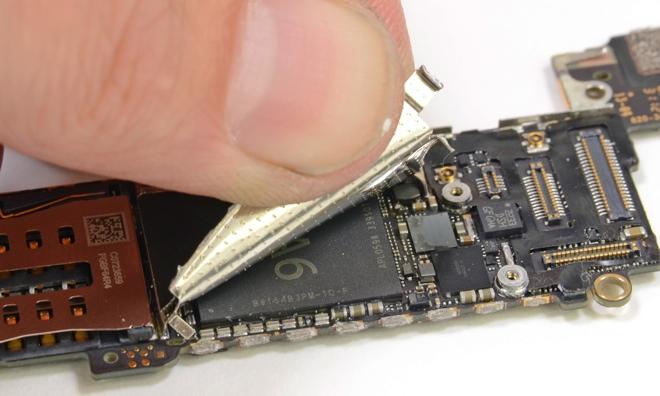 Apple may move beyond designing silicon and actually build its own mobile chips, rather than relying entirely on third-party suppliers like Samsung or TSMC, a new rumor claims.
Apple's alleged buy-in to an unnamed chip fabrication plant is not a "trivial" investment, a report published Friday by SemiAccurate claims. The full report remains hidden behind a $1,000-per-year paywall, but tags accompanying the story may reveal Apple's rumored mystery partner: United Microelectronics Corporation.
UMC is a Taiwan-based chipmaker that has been around since 1980 and currently trades on the New York Stock Exchange. The company's name has been connected to Apple rumors in the past, but none at the scale of building CPUs for the iPhone maker.
A few years ago, SemiAccurate was the source of one high-profile Apple-related rumor that failed to bear fruit. In 2011, the site claimed that Apple planned to transition its Mac lineup from Intel to ARM processors by early 2013, which never came to be.
However, the site did accurately predict that Apple would switch back to Nvidia graphics processors for its 2012 MacBook lineup. The 15-inch MacBook Pro with Retina display launched last year with an Nvidia GeForce GT 650M, switching from the AMD Radeon HD 6750M GPU found in the late 2011 model.
Regarding Apple's custom ARM chips found in the iPhone, iPad, iPod touch and Apple TV, Samsung has been the sole builder of those processors for years. But as competition between Apple and Samsung has grown, rumors have suggested that Apple wishes to move away from its reliance on Samsung.
Longstanding rumors have pegged Taiwan Semiconductor Manufacturing Co. as Apple's most likely chipmaking partner. Just last month, The Wall Street Journal reported that after years of talks, Apple had finally inked a deal with TSMC to build mobile chips beginning in 2014.
But if Friday's latest rumor is to be believed, Apple's chip supply diversification efforts have led the company to make a significant investment in a a chip fabrication company, going well beyond a manufacturing agreement.