Apple's TV service would pay networks to allow ad skipping, report says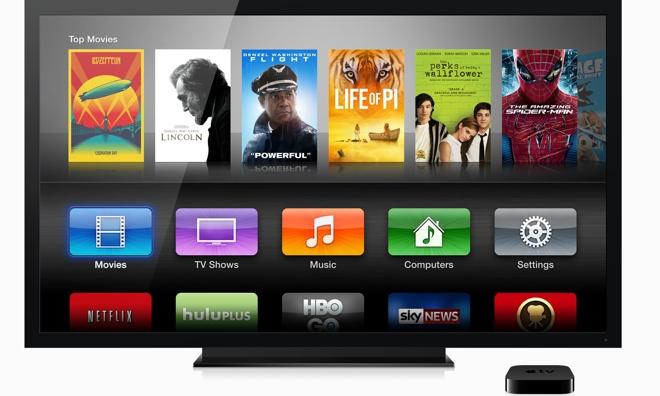 AppleInsider is supported by its audience and may earn commission as an Amazon Associate and affiliate partner on qualifying purchases. These affiliate partnerships do not influence our editorial content.
Adding to rumors of Apple's supposed set-top cable box plans, a report on Monday claims the company is in the thick of talks with media executives over a "premium" level of the alleged service that would allow users to skip ads entirely.
Citing people familiar with the ongoing discussions, The Wall Street Journal's Jessica Lessin reports that Apple is pitching a system that would have it pay media companies for the lost revenue every time a viewer skips a commercial.
According to the report, Apple recently informed networks about the "premium" version of the as-yet-unannounced service, which would theoretically have users of the proposed service pay Apple for the ability to skip ads.
Lessin points out that, while the system has yet to be detailed, similar offerings found heavy resistance from broadcasters. For example, Dish Network launched an ad-skipping technology in 2012, and was subsequently sued for its efforts.
Apple is already seeing resistance from cable providers over its streaming services. When HBO launched the HBO Go app for Apple TV, some cable and satellite companies pushed back by refusing to authenticate the app for streaming.
With the advent of the DVR, however, an increasing amount of America's television-watching public are fast-forwarding through commercials. This could give Apple some leverage in negotiations, though details regarding the talks are few and far between.
Rumors of an Apple-branded set-top cable box have been floating around the Web for nearly one year, with initial reports of the company's alleged plans coming in August 2012. Unlike DVRs, which store content on-site, Apple's rumored system would be cloud-based, meaning enhanced viewing flexibility and data handling.
Fanning the flames of an Apple partnership with at least one cable company, currently thought to be Time Warner, both CEO Tim Cook and SVP of Internet Software and Services Eddy Cue attended this year's Sun Valley conference and met with a number of media firms. The event, hosted by New York-based investment bank Allen & Co., brings together moguls from the media and tech industries for four days of lectures, discussions, and networking.
When reporters at Sun Valley asked Cue about possible discussions with cable providers, the Apple executive said, "There are cable companies here?"