Apple buys crowdsourced mapping data startup Locationary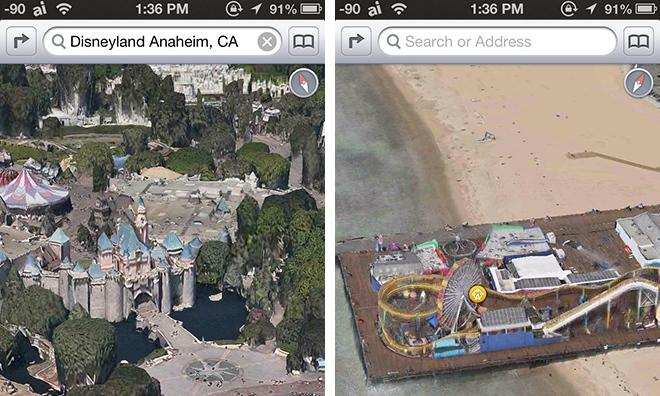 As part of its effort to improve its Maps service for iOS and the upcoming OS X Mavericks, Apple has reportedly acquired crowdsourced location data company Locationary.
The deal was confirmed by Apple spokesman Steve Dowling to John Paczkowski of AllThingsD. The Toronto-based Locationary is said to include the company's technology and personnel, though the price of the small acquisition is unknown.
Apple Chief Executive Tim Cook revealed in May that his company had at that point acquired 9 companies since October of 2012. He also said that his company had picked up the pace since 2012, when Apple acquired companies at a rate of one every 70 days.
The purchase of Locationary is a typical acquisition for Apple, as the iPhone maker does not usually make major, blockbuster buyouts. Instead, Apple's team chooses to buy smaller, targeted companies that offer unique services.
Paczkowski described Locationary as a "sort of Wikipedia for local business listings," the type of data that could help Apple boost its Maps service with up-to-date listings. Currently Apple partners with Yelp for local business data.
Locationary will enhance that information with a data exchange platform dubbed "Saturn," which aims to quickly eliminate out-of-date information. That capability could help give Apple a leg up on the current maps market leader, Google.
Apple's iOS Maps debuted in September of 2012 along with iOS 6, and immediately drew criticism and complaints from a range of users, who found inaccuracies in the location data and faulty rendering of the 3D flyover data. The ensuing controversy was so widespread that Cook was compelled to issue an apology to its customers, and even recommend alternative options.
In Apple's history of acquisitions, one of the most prominent deals came in 2010, when the company acquired Siri, the developer of a personal assistant application for the iPhone. The Siri service eventually became included as part of the iOS mobile operating system with the launch of the iPhone 4S a year later, in 2011.
A year ago, Apple acquired Florida-based fingerprint sensor maker AuthenTec for a reported $356 million. It's expected that the company's embeddable fingerprint sensors will appear in a future iPhone model, potentially as soon as this year.