Apple subsidiary FileMaker reportedly lays off 20 amid restructuring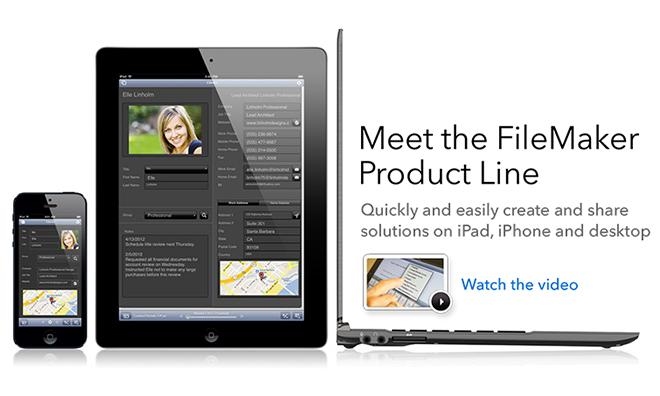 Wholly owned Apple subsidiary FileMaker Inc., makers of database programs FileMaker and the now-defunct Bento, reportedly conducted a round of layoffs on Thursday as the company restructures and consolidates its workforce.
People familiar with the situation told AppleInsider that FileMaker let go of approximately 20 employees Thursday night, including some company veterans with over 13 years of experience, in a bid to remain profitable amid slumping sales.
FileMaker's senior public relations manager Kevin Mallon would neither confirm nor deny the rumor, saying company policy precludes him from commenting on staffing matters.
The reported shake up comes just days after FileMaker announced it would be discontinuing development of its database application Bento, an important consumer-facing title that boasted versions for the Mac, iPad and iPhone. In a post to its support website, FileMaker said the program would be on sale through Sept. 30, while technical support is scheduled to continue through July 30, 2014.
Sources say Thursday's rumored job cuts are closely related to Bento's demise, adding California-based external representatives, sales engineers, and technical support staff were let go. The layoffs may extend further, however, as at least one person responsible for sales of the flagship FileMaker software is said to no longer be with the company.
Formed in 1998 from the remnants of erstwhile software maker Claris, FileMaker is headquartered in Santa Clara, Calif., and operates worldwide with offices in Asia, Europe and the Middle East.