Samsung clone of Apple's Passbook hits Google Play for some Galaxy devices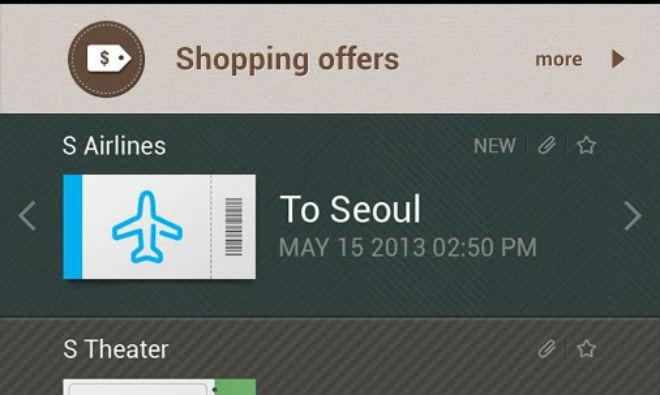 Samsung's answer to Apple's Passbook feature has arrived on the Google Play Store for Android, giving select Galaxy device owners the ability to store tickets, coupons, and more.
Samsung Wallet hit the Google Play Store on Thursday and bears a strong resemblance to the Passbook feature Apple includes on iOS. The app was announced in beta for developers back in February, but it has only just now made it to the Play Store. It is compatible with the Galaxy S3, S4, Note, and Note 2.
Like Apple's Passbook, Samsung Wallet allows users to store and manage tickets, coupons, boarding passes, and membership cards. It also allows users to set time and location-based reminders to show tickets.
Initial supporters for Samsung Wallet include Walgreens, Major League Baseball, Expedia.com, Booking.com, Hotels.com, and Lufthansa in the United States.
The app raised eyebrows at its debut due to its striking resemblance to Apple's Passbook feature. Samsung even used a similar app icon when initially showing off the app. The two companies are engaged in a number of patent infringement suits in which Apple alleges that Samsung has copied not only the physical look and feel of its iPhone and iPad, but also the iOS software powering those devices.
Since Passbook's debut, it has gone on to become quite popular in a trial run at Major League Baseball stations, with some 13 MLB stadiums accepting Passbook at their ticket gates this season. It has also seen wide support from Starbucks, Fandango, Amtrak, and a number of airlines.