Logitech debuts Ultrathin Keyboard Folio, Folio Cover for Apple's iPad mini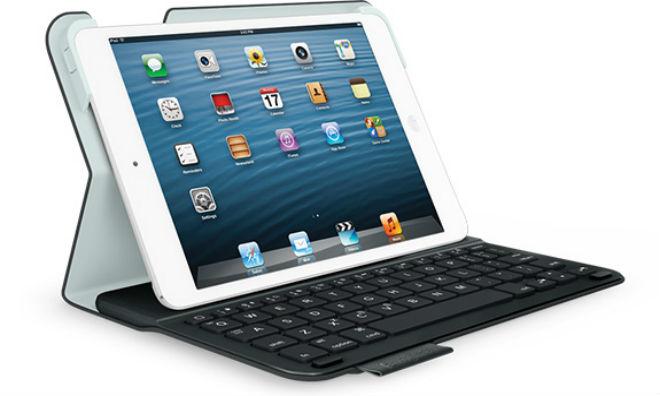 Owners of Apple's iPad mini now have two new options from accessory maker Logitech to protect their devices: A thin and light folio cover that guards against water damage, and a full keyboard that boosts the tablet's productivity potential.
The new Keyboard Folio weighs 285 grams and measures 19.3 millimeters thick. It also has shortcut keys specifically designed to work with iOS, allowing users to copy, paste, undo, and perform more actions with just the press of a button.
The Keyboard Folio's design allows for the top edge of the mini to be clipped into the case, keeping it secure, but with an easy-release feature that makes it easy to remove. The other end of the device sits atop the keyboard, providing a notebook-like functionality when the tablet is set upright. It also comes with its own internal battery, providing up to three months of battery life on a full charge, presuming two hours of use per day.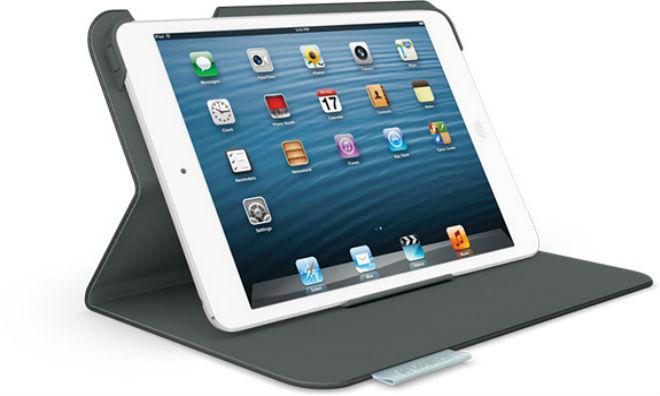 The new Folio Protective Case doesn't have a keyboard, but it is composed of durable, water-repellant materials to protect the mini. It weighs 196 grams and measures 14 millimters thick.
Like the Ultrathin Keyboard Folio, the Protective Case features a SecureLock system that allows for easy insertion and removal of the iPad mini. It also allows for two viewing angles, flat and upright.
Both accessories incorporate Smart Cover functionality, meaning a connected iPad will automatically wake and sleep when the cover is opened or closed.