Ten One Design's new Magnus stand provides minimalist support for Apple's iPad mini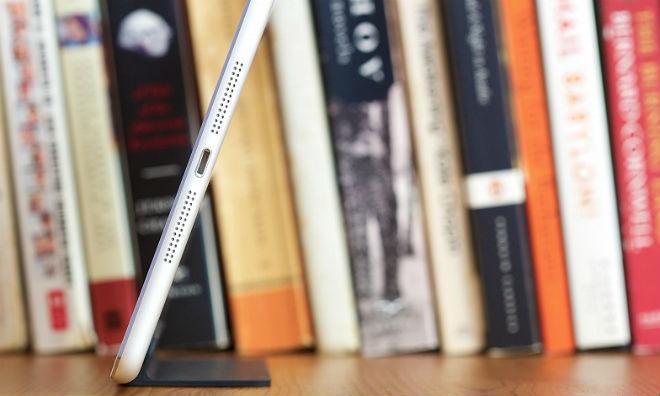 Ten One Designs, the collective behind the Pogo Connect iPad stylus, have rolled out yet another accessory for Apple's tablet lineup: a minimalist stand for the iPad mini that virtually disappears when in use.
Ten One's Magnus Mini stand for the iPad mini is made from soft ABS plastic with a rubberized coating. The bottom part of the stand features a rubber grip to ensure no slippage occurs when the stand is in use.
Inside, the stand packs 10 individual magnets that align with the magnets built into the iPad mini. Those allow the stand to stay attached to the diminutive tablet for simple repositioning, but when it is time to remove the stand, that can be done with minimal effort. The magnets also contribute to the minimalist look of the stand, as they allow for support of the iPad mini without the need for a front component.
As it uses the iPad mini's built-in magnets in order to stay attached, Ten One's new stand is not compatible with iPad covers such as Apple's Smart Cover. Such accessories should be removed before attempting to attach the Magnus Mini. The Magnus Mini is available at Ten One Design's site for $30, plus shipping. It comes in one color.
The company also offers a larger version of the Magus designed for Apple's full-size 9.7-inch iPads. That version is available through Ten One Designs, as well as MacMall.