Samsung confirms debut of Galaxy Gear smart watch at Sept. 4 event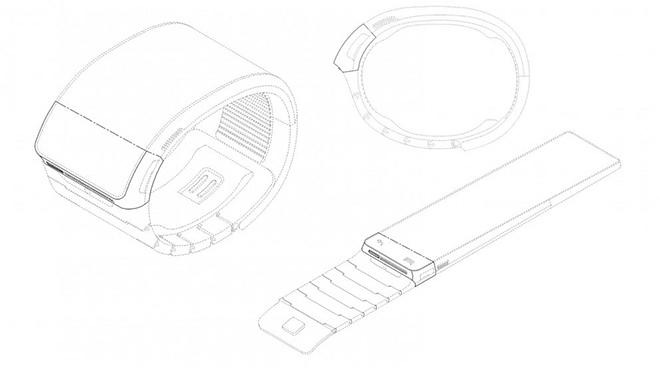 AppleInsider may earn an affiliate commission on purchases made through links on our site.
Next week at a media event in Germany, Samsung has confirmed it will unveil a new wearable device dubbed the Galaxy Gear, representing the company's latest stab at a smart watch.
Samsung patent for a wrist watch computing device. | Source: Korean Intellectual Property Office.
Ahead of the Sept. 4 event in Berlin, Samsung revealed to The Korea Times this week that its forthcoming Galaxy Gear will be a smart watch with a non-flexible display. Lee Young-hee, executive vice president of Samsung's mobile business, referred to the accessory as a "concept device," suggesting it may not be ready for the mass market."
"The new device will enhance and enrich the current smart mobile experience in many ways," Lee said. "It will lead a new trend in smart mobile communications. We are confident that the Gear will add meaningful momentum to the mobile industry."
The Samsung executive also revealed that the Galaxy Note 3, the latest in a line of super-sized smartphones, will make its international debut next week. The festivities are part of the IFA consumer electronics show in Berlin.
The comments from Lee confirm an earlier rumor that pegged Samsung's "Unpacked Episode 2" event to unveil the new Galaxy Gear wearable accessory. The Korean electronics maker also applied for a U.S. trademark for the product name "Galaxy Gear" earlier this month.
The U.S. Patent and Trademark Office filing described the Galaxy Gear as encompassing "wearable electronic devices in the form of a wristwatch, wrist band or bangle capable of providing access to the Internet and for sending and receiving phone calls, electronic mails and messages."
A separate report from AmongTech cited an inside source as saying the device will carry a 2.5-inch OLED touchscreen display, 4-megapixel camera, on-board speakers and a 1.5GHz dual-core processor. Battery life is said to be around 10 hours, while connectivity is handled by Bluetooth 4.0 LE. The publication goes on to claim that the watch will be offered in both a 6GB and 8GB configuration.
Apple has also filed its own patent application for a wrist watch-like device and is currently seeking trademark rights for the "iWatch" name in a number of countries. The company is rumored to be working on its own wearable gear that would focus on providing biometrics, fitness and health data to the user.