T-Mobile reportedly issues employee blackout dates for Sept. 20 iPhone launch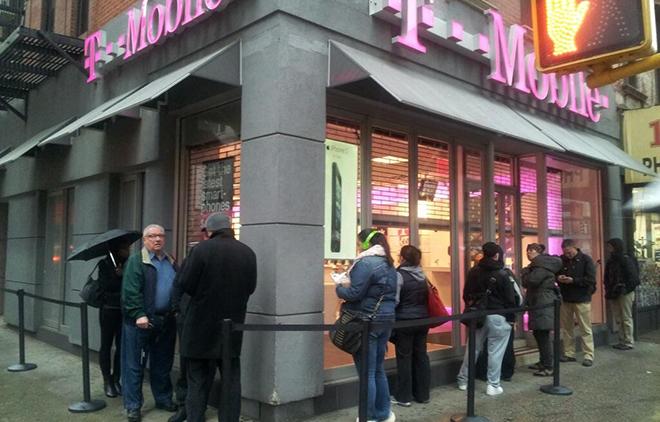 T-Mobile is supposedly planning employee blackout dates between Sept. 20 and 22, the same time period in which Apple's new iPhone models are rumored to hit store shelves.
According to T-Mobile blog TmoNews, sources on Wednesday claimed the upcoming Sept. 20 to 22 employee blackout dates came with no explanation, but speculated a tie to an as-yet-unannounced Apple iPhone launch.
The report is in line with previous rumblings about a Sept. 20 debut for Apple's "iPhone 5S" and "iPhone 5S" handsets, which are expected to be announced on Sept. 10.
The publication points out that the blackout dates may be in relation to the release of Samsung's Galaxy Note III, as the Korean company is said to be announcing the device on Sept. 4. That scenario is unlikely, however, as a new Note model would hardly require T-Mobile to bolster its in-store staff.
Rumors surrounding Apple's next-generation iPhone are heating up ahead of the anticipated announcement, with supposed parts "leaks" popping up on the Web in the form of videos and comparison pictures. Most recently, the alleged gold colored iPhone 5S chassis and plastic composite iPhone 5C shell were subjected to durability tests in two separate videos.