Apple's FaceTime workarounds for VirnetX patent suit causing complaints, costs $2.4M per month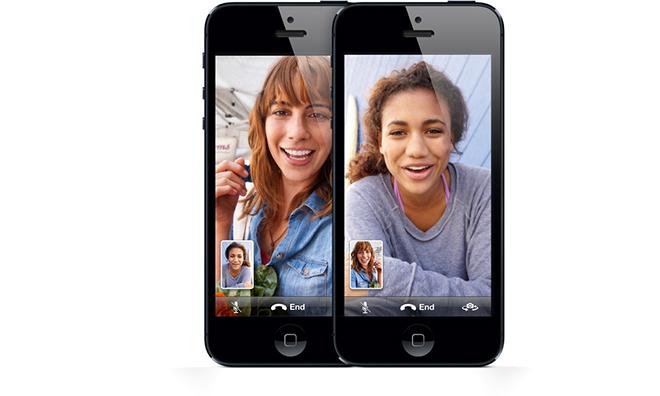 AppleInsider is supported by its audience and may earn commission as an Amazon Associate and affiliate partner on qualifying purchases. These affiliate partnerships do not influence our editorial content.
Modifications Apple has made to its FaceTime video calling service due to a lost patent lawsuit are reportedly causing complaints from customers, as well as a hefty $2.4 million per month fee for relay server costs.
Along with the $368 million Apple was ordered to pay software maker VirnetX for infringing on a VPN patent with FaceTime, the Cupertino company's workarounds are reportedly causing problems with the voice calling service, according to ArsTechnica.
In November of 2012, Apple lost a patent suit leveraged by VirnetX regarding its use of a certain virtual private network property in FaceTime, which is offered as a standard iOS app that ships with all iPhone, iPad and iPod touch devices.
Both companies are hashing out possible royalty payments and licensing issues, though not much has been reported on the proceedings as most relevant court documents are sealed. Instead, the publication spoke to a VirnetX investor named Jeff Lease who attended a recent royalty hearing earlier in August.
It should be noted that Lease is not a legal expert and has a vested interest in VirnetX, meaning his view of the facts may inadvertently be colored. Lease's statements are based on his notes which were taken at at the jury trial and post-trial hearings.
According to Lease, prior to the VirnetX case, a large percentage of FaceTime calls were facilitated through direct connections, with only 5 to 10 percent offloaded to relay servers. Because the VirnetX patent deals mainly with VPN connections, Apple began to route all FaceTime traffic through these relay servers to avoid paying ongoing licensing fees to the software company.
With the switch, Apple is now reportedly shelling out $2.4 million per month to the Internet content distribution companies that handle the routed calls. In addition, Apple reportedly fielded over 500,000 complaints since making the backend changes, thought to have gone live in April. The exact nature of the complaints was not revealed.
The new evidence, if true, could bolster VirnetX's assertions that its patents are vital to the communications industry and are therefore worth higher royalty rates. Specific numbers were not discussed at the August hearing, but Lease said VirnetX is looking for payments of over $700 million for FaceTime.
The judge overseeing the case has yet to make a decision regarding Apple's workarounds and what the company should or should not payout in royalties.