Google buys smart watch maker WIMM to boost wearable device initiative [update: Confirmed]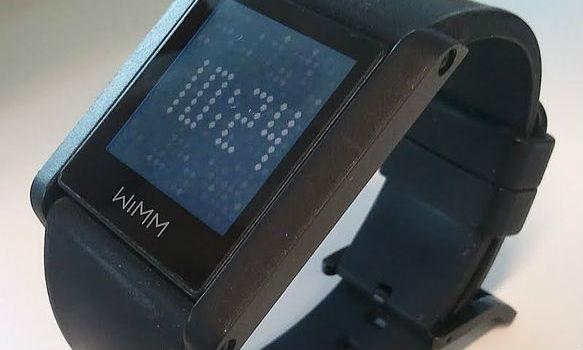 Last year, Google acquired Los Altos, Calif.-based WIMM Labs, all but assuring that the search giant is preparing to make a big move into wearable technology beyond what it has already revealed.
The acquisition is thought to have occurred some time last year, when WIMM ceased sales of the WIMM One smart watch, shuttered its Twitter account, and said on its website that it had "entered into an exclusive, confidential relationship for our technology."
The WIMM acquisition, observers note, gives Google a highly developed pool of talent from the wearable computing segment. Reportedly, Google had considered handing the smart watch project to the Google X division, which developed Google Glass and Google's self-driving cars. Instead, WIMM is working within the Android division.
Any Google watch product that would emerge would enter an increasingly crowded field. In addition devices already on the market, such as Sony's SmartWatch 2 and an offering from Pebble, Google would face competition from its top Android manufacturing partner, Samsung. The South Korean conglomerate has already confirmed that it will show off its new Galaxy Gear watch early next month in Berlin.
Beyond those, there is the ever-looming possibility that Apple may enter the segment with its own offering. The most recent rumors surrounding a possible iWatch have it pegged for a 2014 debut. Apple's device is thought to have a large focus on biometrics and sensors. Such a device could be more in line with the thinking of Apple CEO Tim Cook, who previously hinted that "[changing] somebody's behavior" would be Apple's focus were it to enter the smart watch segment.
Update: Google has confirmed the buy to AllThingsD, but would not offer any further comment regarding what it plans to do with the company or its technology.