Apple's iAd attracts brands paying up to $10M to join iTunes Radio launch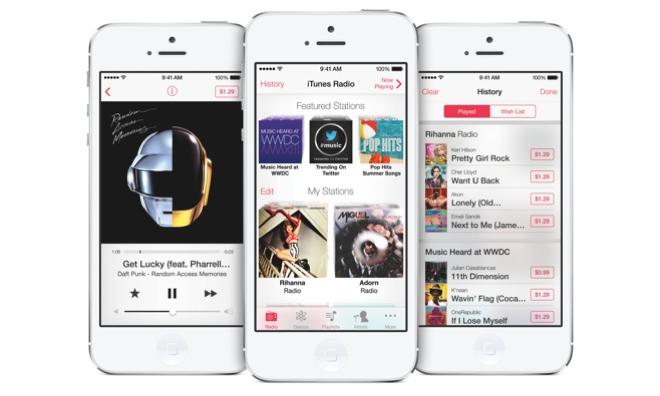 Apple's iAd advertising network, originally designed to monetize third party apps, is growing to take on a new role in supporting iTunes Radio with new audio and video spots, and top advertisers are eager to participate.
According to a report by Ad Age, Apple has lined up major advertisers for its iTunes Radio launch, including McDonald's, Nissan, Pepsi and Procter & Gamble.
These top brands "paid upwards of $10 million to be exclusive iTunes Radio advertisers within their respective industries through the end of 2013," the magazine reported, adding that Apple is also "readying iTunes Radio — and its new ad products — for its wide launch to advertisers at the start of 2014."
The new iTunes Radio is expected to be supported by audio iAds every 15 minutes and a video spot every hour when users are likely to be looking at their mobile device. The service will be ad-free to paid users of the $24.99 iTunes Match service.
In addition to iOS mobile devices, iTunes Radio will also work on Apple TV and on PCs and Macs running iTunes. It will provide preprogrammed content streams as well as allowing users to create "stations" around an artist or specific song.
In addition to playing and discovering new music, iTunes Radio will also offer users links to buy the tracks they are listening to. It also appears Apple will be adding access to existing Internet radio streams.
Apple expanding iAd jobs
In addition to lining up advertisers to support the rollout of iTunes Radio, Apple is also fleshing out iAd's management and creative staffing. Ad Age noted Apple posted five open iAd positions to its own jobs site and listed another 35 on LinkedIn in August.
The report profiled the open iAd positions as including "account coordinators, ad design managers, project managers and engineers who will create new rich media ads for iAd."
It also stated that Apple "appears to be hiring ad execs with creative experience to help brands and agencies create better ads for its expanding iAd advertising network," and reported that Apple's iAd recruiting efforts are being led by Linda Waste, described as a "senior recruiting manager" for the company. Waste was formerly the director of talent at ad agency DDB Chicago.
A report by eMarketer in June projected revenue growth for Apple's iAd to reach $213 million this year, increasing to $376 million in 2014 and $623 million in the following year, a compounded annual growth rate of 71.3 percent.
IDC reverses scathing prediction of doom for iAd
Earlier this year, IDC analyst Karsten Weide noted that apps launching their own advertising (including Facebook, Twitter and Pandora) were beating conventional web-style banner ads in the mobile segment.
That belatedly echoed Apple's own plans for iAd outlined by Steve Jobs at the program's introduction in 2010. It was also a dramatic reversal of Weide's own 2011 prediction of doom for iAd.
"Apple we believe will, over time, fade into the background," in the market for mobile ads Weide told the Wall Street Journal. As evidence of his failed prediction for IDC, Weide cited increasingly cheaper minimum commitments Apple was offering new, smaller advertisers.