Apple asks Internet radio stations for iTunes Radio cover art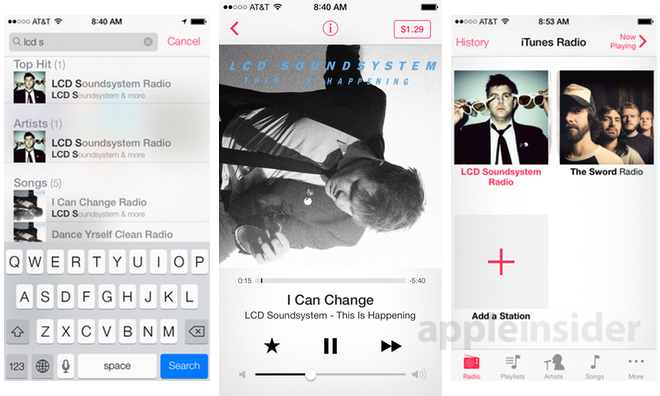 AppleInsider may earn an affiliate commission on purchases made through links on our site.
In preparation for the rollout of iTunes Radio, Apple has started sending out emails to owners of Internet radio stations asking that they provide cover art, suggesting the streams will soon be available as part of the upcoming service.
The emails, as first reported by MacRumors, require a fairly large 1,400-by-1,400 pixel JPEG or PNG image file, which is expected to be added to a station's iTunes Radio page. Existing Internet radio streams are not currently supported in the iOS 7 version of iTunes Radio.
Dear Internet Radio Provider,
The iTunes Store now requires cover art for Internet Radio stations. The cover art files must be 1400 x 1400 pixels in JPG or PNG format using RGB color space. The image URL must end in ".jpg", ".jpeg" or ".png". To add cover art to your station, send an email to [email protected] including your contact name, station name and cover art file.
Cover art should avoid pixelation. Any text should be legible at reduced image sizes on small devices. Note that Internet Radio cover art is not currently displayed.
Questions about iTunes Radio?
Check out iTunes Radio here.
The iTunes Internet Radio Team
While Apple's iTunes Radio will offer automatically generated playlists based on specific songs, genres, artists, and more, it appears the company is looking to add true Internet radio streams to the forthcoming service.
In the existing iTunes app for OS X, Internet radio stations are kept in a tab in a user's music library. The new cover art request suggests Apple may roll the radio streams into iTunes Radio when the feature launches on iOS and OS X this fall.