Apple invites developers to submit 64-bit apps for iPhone 5s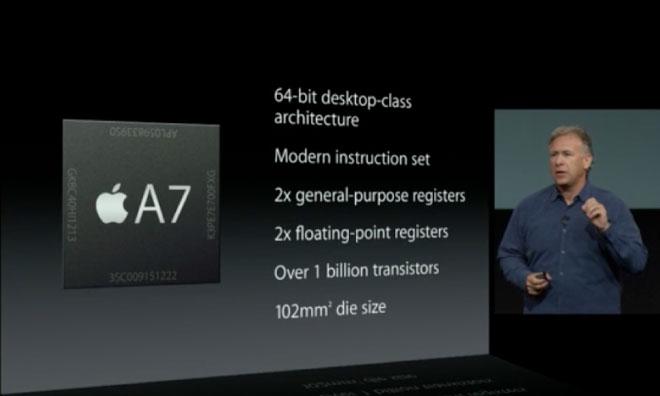 Developers can now submit 64-bit third party applications for iPhone 5s, allowing their software to leverage the power made available with the new A7 processor and iOS 7 operating system.
Set to release this Friday, the iPhone 5s ships with the A7 CPU as well as a new version of iOS 7 compiled in 64 bits. Apple on Monday issued a note to developers, inviting them to now submit their 64-bit apps ahead of the iPhone 5s launch.
Currently, developers who wish to continue supporting iOS 6 will need to build their apps in 32-bit only. But Apple has promised that next month, changes will be made that will allow developers to support 32-bit on iOS 6 and both 32- and 64-bit on iOS 7 with a single binary.
"Xcode can build your app with both 32-bit and 64-bit binaries included so it works across all devices running iOS 7," Apple said.
When Apple announced the iPhone 5s last week, the company revealed that its custom A7 chip would be the first major 64-bit smartphone processor available on the market. The company has touted the A7 as a "desktop-class" chip with over a billion transistors.
The A7 is also twice as fast in raw processing power and graphics performance, and is a whopping 40 times faster than the chip found in the original iPhone. To take advantage of the 64-bit capabilities of the A7, Apple's iOS 7 mobile operating system has also been updated with a 64-bit kernel, libraries and drivers.