Pictures claim to show Apple's 'space gray' second-gen iPad mini shell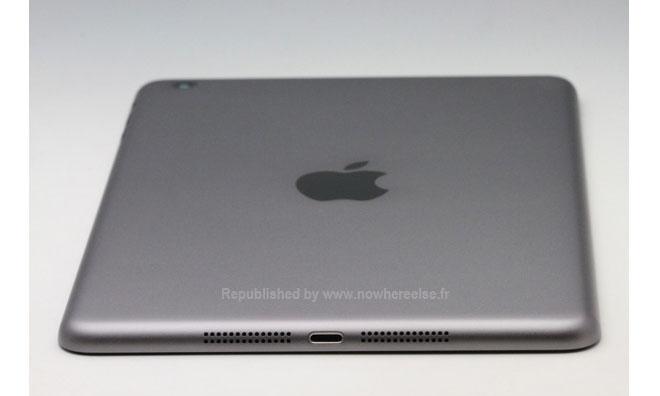 The second generation of Apple's iPad mini will come in the new "space gray" hue debuted by the iPhone 5s, if newly-leaked images of the anticipated device's rear shell are to be believed.
Apple's upcoming refresh of the best-selling iPad mini will see the device's slate coloring dropped in favor of the company's new gray, according to newly-leaked photos purported to show the iPad Mini 2's rear shell. The images, which also depict slight structural updates, were first uncovered by French blog NowhereElse.fr and match up to another recent leak of purported iPad Mini 2 and iPad 5 sim trays.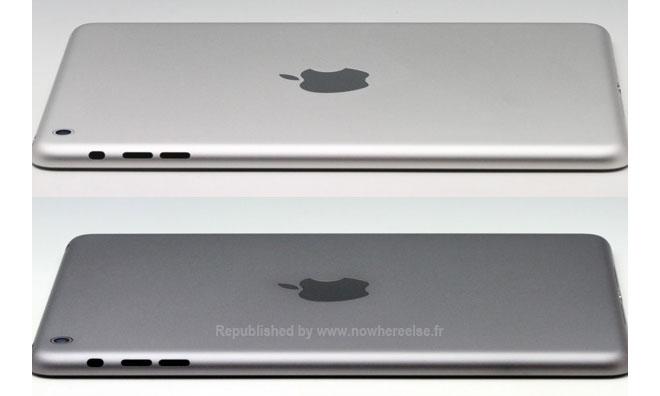 "Space gray," introduced with the new flagship iPhone 5s, succeeds "black and slate" as the darkest color on offer from Cupertino. Following the phone's introduction, the company's iPod lineup was also updated to introduce the new shade.
The second-generation iPad mini is expected to be announced by Apple at an event in October, alongside a new fifth-generation iPad. It's expected that Apple's next 7.9-inch tablet will feature a high-resolution Retina display, while the new full-size iPad will sport a redesigned chassis similar to the iPad mini.
Both devices have been outed in numerous part leaks that have arrived throughout 2013. But Wednesday's latest leak is the first indication that the anodized aluminum back may adopt Apple's new "space gray" coloring.