Apple CEO Tim Cook on cheap smartphones: 'We're not in the junk business'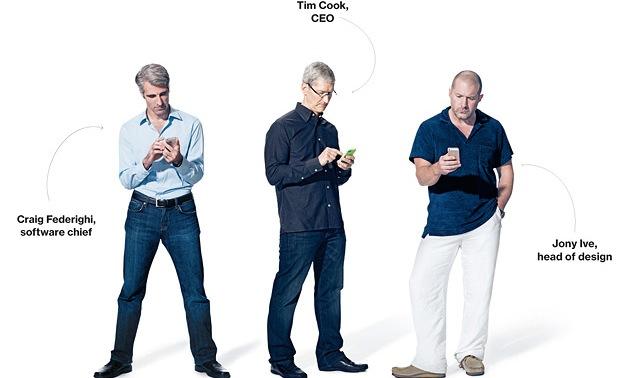 Facing criticism over higher-than-expected pricing of the new iPhone 5c, Apple Chief Executive Tim Cook has defended his company's strategy, saying there's plenty of room to grow — and retain its profits — in the high-end handset market.
Apple executives Craig Federighi, Tim Cook, and Jony Ive. Source: Bloomberg Businessweek.
Following the introduction of his company's mid-range iPhone 5c and flagship iPhone 5s, Cook was joined by Apple design chief Jony Ive and software head Craig Federighi in speaking with Bloomberg for its latest cover story. The three executives exude confidence in the interview, with Cook saying that his company's share price doesn't affect his mood.
Apple's CEO noted that the trend toward cheaper electronics is not new, having occurred previously among VCRs, DVD players, cameras, and PCs. Now that it's occurring again with tablets and smartphones, Cook said he doesn't feel compelled to take Apple down that path.
"There's always a large junk part of the market," Cook said. "We're not in the junk business."
Instead, the Apple CEO said he'd prefer to "compete like crazy" for customers who want premium devices that meet their needs. But he won't "lose sleep" over cheaper electronics, because those kinds of devices simply aren't in Apple's DNA.
"Fortunately, both of these markets are so big, and there's so many people that care and want a great experience from their phone or tablet, that Apple can have a really good business," he said.
Prior to its announcement, observers though the iPhone 5c — Apple's new plastic-backed, multi-colored handset — might become a more affordable option in the company's smartphone lineup. Analysts presumed that Apple might price the device around $400 without a contract subsidy, helping increase sales in emerging markets like China, India and Brazil.
Instead, the iPhone 5c was introduced as Apple's new mid-range handset, available for $99 with a new two-year service contract, or $549 without a carrier subsidy. That price, along with the fact that Apple did not announce any preorder figures for the iPhone 5c this week, sent the company's stock tumbling.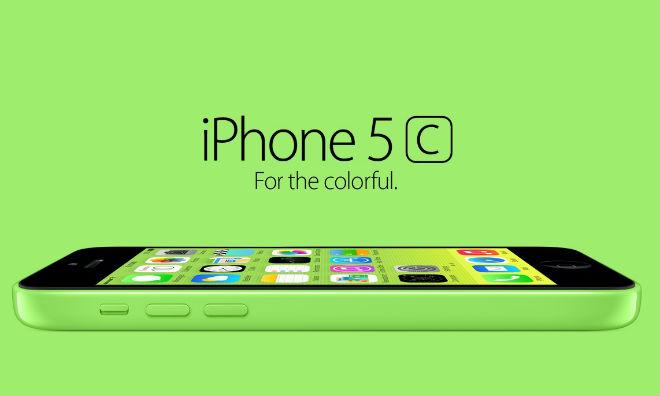 In response, Cook said his company never had any interest in selling a low-cost iPhone. Instead, he said the purpose of the iPhone 5c is to offer a "great phone and provide a great experience" at a lower cost than the flagship iPhone 5s.
Also featured in the exclusive Bloomberg interview were Federighi and Ive, who revealed that their desks at Apple are a one-minute walk from one another. Both executives were assigned larger roles at the company last year, in a corporate shakeup that was designed to increase collaboration among the company's different departments.
Ive stressed how Apple spends a great deal of time focusing on the smallest of details — something that consumers appreciate when purchasing a premium product, rather than a cheap alternative.
"I do think that we sense when somebody has cared," Ive said. "And one thing that is incontrovertible is how much we've cared."