New images of purported next-gen iPad casing show 'space gray' and silver color options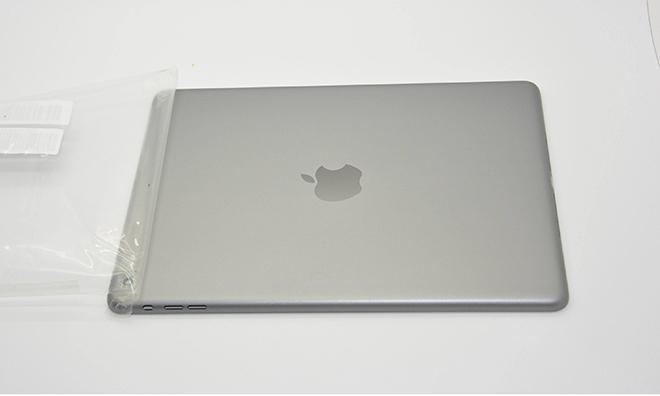 High quality images purporting to show a chassis bound for Apple's expected next-generation iPad hit the Web on Tuesday, offering a peek at how the casing may look dressed in the company's new "space gray" color.
The images come from Australian blogger Sonny Dickson, who claims the space gray and silver colored aluminum parts belong to the so-called "iPad 5," which many industry watchers expect Apple to introduce alongside a refreshed "iPad mini 2" later this year.
Apple first introduced the space gray color variation at the recent iPhone 5s unveiling on Sept. 10. Alongside the iPhone, the hue is now available as an option for the iPod touch, nano and shuffle products.
Tuesday's photos add to the growing mound of alleged next-gen iPad leaks, the most recent being photos of a space gray "iPad mini 2" shell published last week.
Apple is thought to be redesigning the 9.7-inch iPad with cues taken from the current iPad mini, such as thinner bezels and rounded edges. With the changes, the device should be a bit slimmer than its predecessor and boast a substantially decreased footprint, meaning internal space will be at a premium. Earlier this month a video compared the purportedly leaked casings against Apple's current fourth-generation tablet and iPad mini, highlighting the differences in size and shape.
Analyst Ming-Chi Kuo, who has in the past been accurate in predicting Apple product launches, said parts for both iPad models should start shipping to manufacturers at the end of September ahead of mass production and a quarter four release. Apple will likely phase out the current iPad when the new model debuts, Kuo notes, though iPad mini production is expected to continue until a low-budget version lands in 2014.