Apple updates iBookstore for authors with enhanced versioning, larger in-book images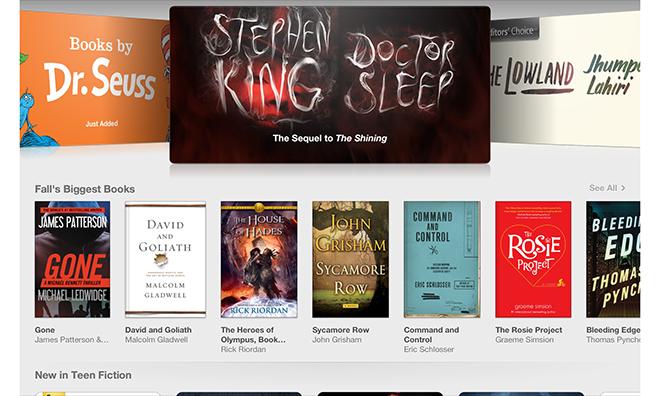 In an email sent out to authors and publishers on Thursday, Apple announced a number of new features recently added to the iBookstore, including versioning support and increased pixel limits for book images.
According to a copy of the email provided to AppleInsider by reader Gregg, Apple added eight significant backend enhancements to the iBooks Store on iTunes. While the new features may not be immediately visible to the end user, they will make for an easier and richer shopping experience once implemented by content providers.
Apple notes the addition of the following features and updates:
New Catalog Reports
Versioning for All Books
Updated Documentation
Pixel Limit Increased for Book Images
How-To: Deliver Custom Samples
New European Toll-Free Numbers
iBooks Author Tips and Tricks: Creating Custom Samples
Thanksgiving Deliveries
Of note, versioning for all books looks to be one of the most substantial upgrades as it will automatically customers to be notified when a new version of a book is available for download. Authors need to submit the new version along with a "What's New in Version" description for the notification to be pushed out to users.
As for the pixel limit increase, Apple notes that the size limit for in-book images has been increased from 2 million to 3.2 million pixels. This does not include cover art, screenshots, or other images not included in the ebook file.
In addition, Apple has updated all iBooks documentation and examples, including best practices for creating iOS and OS X book with JavaScript interactivity and other performance optimization suggestions. iBooks will launch on Mac for the first time with the upcoming OS X Mavericks, which is slated for release later this fall.
Apple's iBooks iOS app was most recently updated on Sept. 18 and can be downloaded from the App Store for free.