First clear images of Logitech's MFI iPhone game controller emerge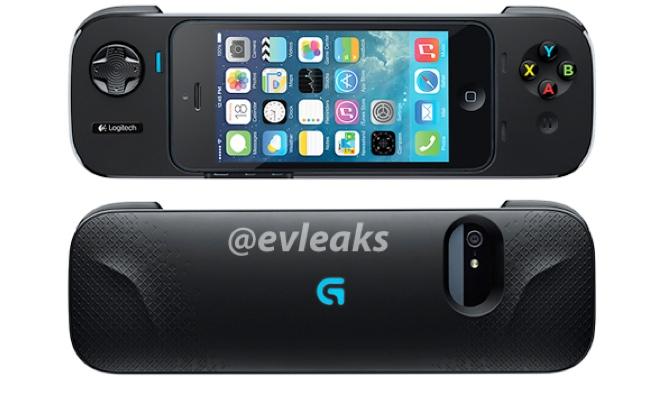 New images have emerged giving the first clear shots of what is said to be Logitech's forthcoming iPhone-compatible game controller extension.
An apparently complete version of Logitech's iPhone gaming accessory showed up Tuesday in images revealed by @evleaks. The accessory shown off closely resembles a rumored Logitech prototype that was shown in images in June.
The device shown is a form-fitting controller that allows an iOS device to dock in its middle. Its physical controls largely resemble those popularized by portable and home video game consoles, with a directional pad, four face buttons, and two shoulder buttons. Notably, the device has a hole on the back to leave open the iPhone's camera and flash units.
The device shown in the leaked image appears to snugly fit an iPhone 5, which means it would also fit an iPhone 5s. Whether it will also fit an iPhone 5c is unknown, as is the possibility of an adaptor for the iPhone 4S and similarly sized devices.
Apple is known to have been working with Logitech and Moga for game controller devices to support the MFi API Apple built into iOS 7. Those two firms have previously teased iOS-compatible devices, though Tuesday's leak is the most detailed look yet at Logitech's offering.