Apple confirms iOS 7 causing iMessage issues, says fix is in the works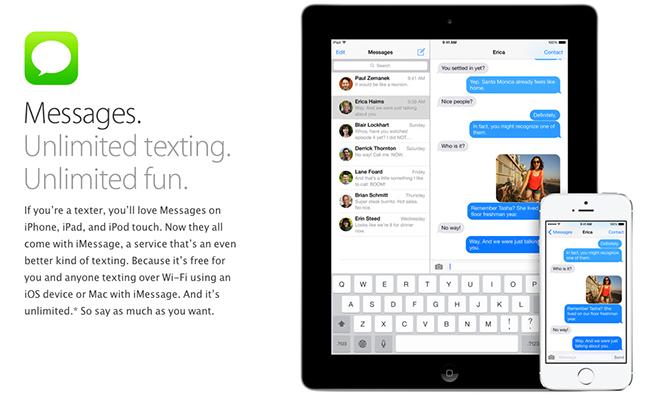 Apple on Tuesday said it was aware of an issue a number of iPhone users have been experiencing with iMessage since upgrading to iOS 7, noting that a fix is coming soon to patch the problem.
The company told The Wall Street Journal in a statement that it is aware of an apparent iMessage glitch in which some users' messages go unsent, unreceived or sent as a text. The problem appears to affect a variety of iPhone models running iOS 7.
We are aware of an issue that affects a fraction of a percent of our iMessage users, and we will have a fix available in an upcoming software update. In the meantime, we encourage any users having problems to reference our troubleshooting documents or contact AppleCare to help resolve their issue. We apologize for any inconvenience this causes impacted users.
Since Apple released iOS 7 on Sept. 18, a number of threads pertaining to the issue have been created on Apple's Support Communities webpage, the earliest of which dates back to launch day. The frequency of posts has increased, however, especially since the last iOS 7.0.2 update went live last week.
AppleInsider reported on Monday that a simple procedure has successfully eliminated the bug for many users:
Disable iMessage in Settings -> Messages,
Reset the iPhone's Network Settings under Settings -> General -> Reset
Reenable iMessage.
While the method worked, and continues to work, for most iPhone owners afflicted with the iMessage bug, some have reported that the message failures reappeared after a few hours, forcing them to repeat the steps above.
Apple did not make clear when it plans to roll out the patch, though reports on Tuesday claimed a third iOS 7 update, dubbed iOS 7.0.3, has been distributed to employees and select partners.