Apple finally allowed to restore German iCloud push email after 19 months of litigation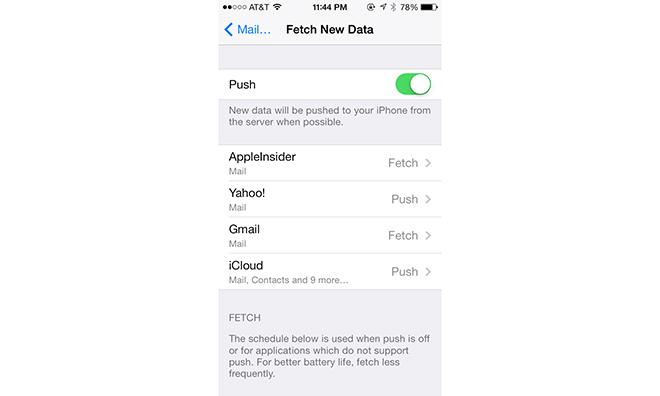 AppleInsider is supported by its audience and may earn commission as an Amazon Associate and affiliate partner on qualifying purchases. These affiliate partnerships do not influence our editorial content.
German iCloud users were sent their first email push notifications in over a year and a half on Tuesday, as Apple was finally allowed to reactivate the feature after winning a stay on a 2012 injunction leveled by Google's Motorola.
As noted by FOSS Patents' Florian Mueller, Apple re-flipped the switch on German iCloud push notifications, bringing an end to 19 months of unavailability over a now-invalidated Motorola patent.
In February 2012, Google's Motorola won an injunction against Apple's iCloud push notification service as it applied to emails. Since that time, German iOS device users were forced to set their iPhones and iPads to manually fetch email messages, negating one of iCloud's major features.
Google's patent-in-suit, a push email synchronization invention, quickly came under fire, however, and was invalidated by a UK court last December when the tech giant attempted to assert the property against Microsoft.
In April, the Karlsruhe Higher Regional Court in Germany held appellate hearings over the still standing iCloud injunction's merits, recommending that Google's counsel stipulate a stay of proceedings in light of the UK court's decision. Google declined to do so and continued to enforce the ban.
Also in April, the Mannheim Regional Court — which first granted the injunction — stayed a similar Motorola case against Microsoft, citing doubts over the patent's validity. Most recently, the Federal Patent Court of Germany, or Bundespatentgericht, wrote in a preliminary position that the property was likely invalid.
Apple ultimately won a stay on the enforcement of the ban after a successful appeal in September. Following the stay, Apple posted a bond worth approximately $132 million to lift the injunction, which allowed for the reactivation of push services on Tuesday.
Google will next face the German Federal Patent Court on Nov. 13 for a nullity hearing on the Motorola patent, which Mueller believes will be ruled invalid. If that is indeed the case, Google will owe Apple damages for prematurely enforcing an improper injunction, a penalty for which the company had numerous chances to avoid.