Apple's 'iPad 5' and 'iPad mini 2' to sport iPhone-quality 8MP cameras, Sony to supply sensors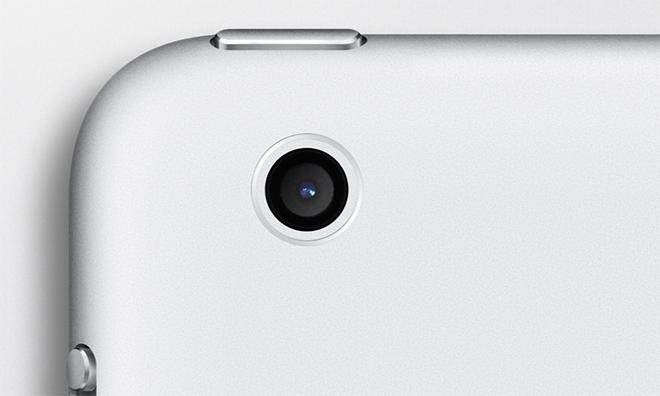 According to a report from KGI analyst Ming-Chi Kuo, Apple's iPad and iPad mini will both sport 8 megapixel rear cameras with new lens elements from Genius and Largan, and AppleInsider has independently learned the sensor modules will be provided solely by Sony.
In his note to investors, Kuo predicts Apple will launch the so-called "iPad 5" and "iPad mini 2" later in quarter four, with upgraded 8MP shooters and enhanced lens elements. Separately, an inside source tells AppleInsider that Sony nabbed all sensor orders bound for the next-generation tablets.
With the new Sony sensors, Apple will bump resolution to 8MP, up from 5MP in the fourth-generation iPad and iPad mini. The boosted specs will be a first for Apple, which traditionally fields tablets with cameras comparatively lower in resolution than the flagship iPhone.
The source did not specify what type of module will be used, but it can be speculated that Apple will employ a backside illuminated component, possibly with larger 1.5-micron pixels, as seen in the iPhone 5s.
As for Kuo's report, the analyst believes Apple will rely on camera upgrades to further differentiate the iPad from competitors in a tablet market becoming increasingly crowded with high-spec Android devices.
Apple's previous ace in the hole, the Retina display, has been effectively implemented by a number of other manufacturers. Most recently, Amazon's 7-inch and 8.9-inch Kindle Fire HDX tablets boast pixel densities of 323 ppi and 339 ppi, respectively, much higher than the 264 ppi found in Apple's fourth-generation iPad.
Along with the sensor buff, Kuo notes the iPad 5 will sport an updated five-element lens module with larger aperture manufactured by Genius Optics and Largan. The two firms are responsible for the optics used in Apple's iPhone 5s and 5c.
Finally, Kuo forecasts shipments of the iPad 5 at 1.2 million units and 10.5 million units for the third and fourth quarter, respectively. The iPad mini 2 stands at zero units in quarter three and 2.1 million units in quarter four. This last metric aligns with a report earlier today that claimed the mini would see severe supply constraints if launched this year.