Qualcomm backs away from 'marketing gimmick' comment about iPhone 5s' A7 chip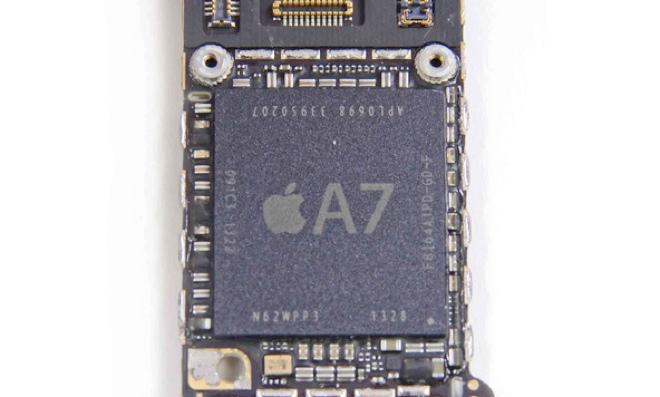 Apple supplier Qualcomm has backed away from statements made by a senior executive that the 64-bit capabilities of the iPhone 5s' A7 processor are a "marketing gimmick."
"The comments made by Anand Chandrasekher, Qualcomm CMO, about 64-bit computing were inaccurate," a Qualcomm spokesperson said in an email. "The mobile hardware and software ecosystem is already moving in the direction of 64-bit; and, the evolution to 64-bit brings desktop class capabilities and user experiences to mobile, as well as enabling mobile processors and software to run new classes of computing devices."
Last week, Chandrasekher — Qualcomm's senior vice president and chief marketing officer — caused a stir by saying that iPhone 5s buyers would see little in the way of benefits from the device's 64-bit chip.
"I know there's a lot of noise because Apple did [64-bit] on their A7," Chandrasekher said. "I think they are doing a marketing gimmick. There's zero benefit a consumer gets from that."
The Qualcomm executive's remarks raised eyebrows due partly to the fact that he also appeared to hint that Qualcomm — supplier of the LTE chips used inside Apple's mobile devices — would soon be coming out with its own 64-bit mobile processors. Such a development "just makes sense [from an engineering standpoint]," Chandrasekher said.
In its response, Qualcomm did not go into further detail on the benefits consumers could expect to see stemming from a move to 64-bit architectures in mobile devices. Chandrasekher last week said that the applications typically benefiting most from such processing power are large, server-class applications running on devices with 4GB of memory or more.
Apple, meanwhile, has maintained since introducing the iPhone 5s and the A7 that access to 64-bit architecture "almost always" results in apps running better.
"Among other architecture improvements," Apple claims, "a 64-bit ARM processor includes twice as many integer and floating-point registers as earlier processors do. As a result, 64-bit apps can work with more data at once for improved performance.
"Apps that extensively use 64-bit integer math or custom NEON operations see even larger performance gains. In a 64-bit process, pointers are 64 bits and some integer types, once 32 bits, are now 64 bits."
Despite Chandrasekher's comments, other mobile players are moving toward 64-bit processing as well. Google's Android platform is rumored to be going 64-bit at some point in the future. Also, Samsung quickly followed the A7's announcement by noting that its next generation of flagship devices will also have 64-bit processors.