Apple signals China Mobile deal on the horizon with new job posting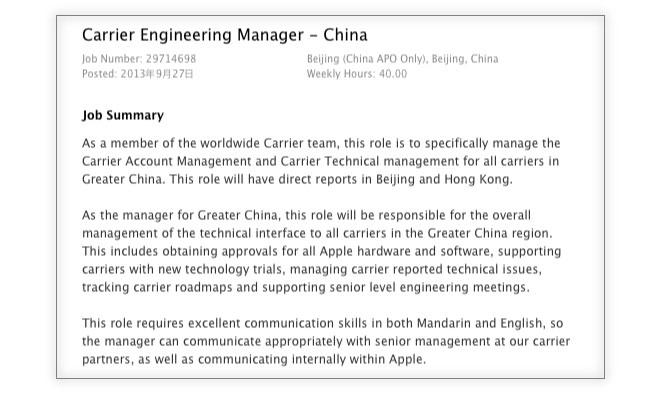 Apple is seeking a Carrier Engineering Manager with expertise in China Mobile's homegrown TD-SCDMA and TD-LTE cellular networking technologies for Apple's Beijing office, signaling that the iPhone may finally be close to a debut on the world's largest wireless carrier.
The position, first spotted by Bloomberg, will act as technical liaison for Apple's carrier partners throughout the greater China region with direct reports in Beijing and Hong Kong.
In addition to expertise with GSM/EDGE, WCDMA, and FD-LTE — which are used by Apple's current regional carrier partners — the job requires extensive experience working with TD-SCDMA and TD-LTE, technologies developed by China Mobile and the Chinese government to enable advanced mobile communications without paying significant patent royalties to western companies. TD-SCDMA and TD-LTE are rarely deployed outside of mainland China.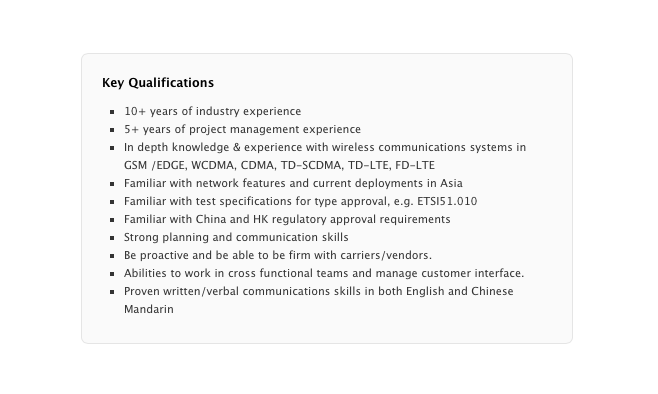 Apple says the person who eventually fills the role will be responsible for "obtaining approvals for all Apple hardware and software, supporting carriers with new technology trials, managing carrier reported technical issues, tracking carrier roadmaps and supporting senior level engineering meetings."
When reached for comment, China Mobile's Beijing press office told Bloomberg that "China Mobile and Apple have been in talks on cooperation, and there is no information that can be disclosed."
A deal to make the iPhone available to China Mobile's 740 million subscribers has been rumored for months, and many analysts have cited the potential partnership as a key driver of increased iPhone sales in 2014. The iPhone 5s and 5c were granted regulatory approval to appear on China Mobile's nascent 4G TD-LTE network in September, though the Chinese government has yet to issue operating licenses for that technology to the carrier.