iPhone 5s takes 64% of Apple's smartphone sales, 5c with 27%, survey finds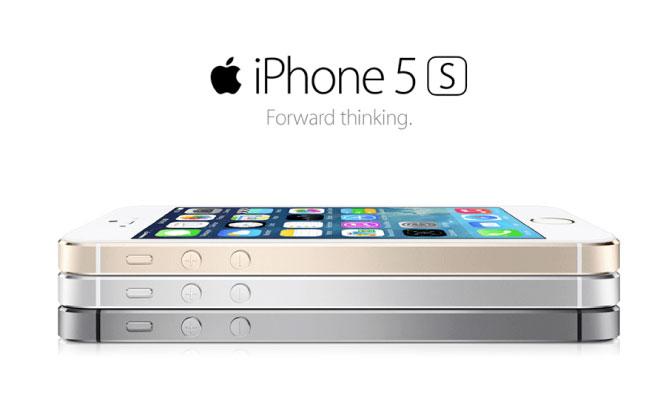 AppleInsider may earn an affiliate commission on purchases made through links on our site.
The newly released iPhone 5s is outselling its 2013 counterpart, the iPhone 5c, by a factor of more than two to one, though the iPhone 5c has carved out a respectable share of overall sales, according to new data.
Consumer Intelligence Research Partners polled customers on sales of both the iPhone 5s and iPhone 5c in late September, after both devices went on sale. According to their latest figures provided to AllThingsD, 64 percent of iPhone buyers who bought in late September opted for the new flagship iPhone 5s.
The iPhone 5c, which was release the same day is is the company's new mid-tier handset, accounted for 27 percent of sales during that time period, according to CIRP. The legacy iPhone 4S, a handset first released in 2011 and now available free on contract, represented the remaining 9 percent of sales.
The new data also suggests that the iPhone 5c is not carving out a larger share of overall iPhone sales than the iPhone 4S managed last year, when it was the company's $100-on-contract handset.
With the iPhone 5c taking 27 percent this year, it's just slightly ahead of the 23 percent share the iPhone 4S captured during the same period in 2012, just after the launch of the iPhone 5.
This marks the first year that Apple has launched two new iPhone models at the same time. While the iPhone 5s represents the company's latest premium device, with a new Touch ID fingerprint sensor and faster A7 chip, the iPhone 5c has been advertised as the company's mainstream handset, featuring a plastic chassis available in a range of colors.
Market watchers have been particularly interested in how the iPhone 5c will perform in Apple's smartphone lineup. Investors hope that the new mid-range model will allow Apple to grow its smartphone marketshare by appealing to new customers that wouldn't have otherwise purchased an iPhone.
But if sales of the iPhone 5c are too low, it could be a sign that the smartphone market is largely saturated. And, conversely, if the iPhone 5c were to prove exceptionally popular, it could eat in to sales of the flagship iPhone 5s and potentially hurt Apple's margins.
While Wall Street looks on with great interest ahead of Apple's upcoming quarterly earnings report, the company is unlikely to delve into specifics regarding sales of individual iPhone models. Apple has a policy of not breaking down sales of devices by specific models, citing competitive reasons.
Total sales of the iPhone 5s and iPhone 5c on their launch weekend in late September were 9 million units. About a week remained in the September quarter following that launch. The company will report its earnings from that quarter on Oct. 28.