Apple axes non-Retina 15" MacBook Pro, keeps disk drive-toting 13" legacy model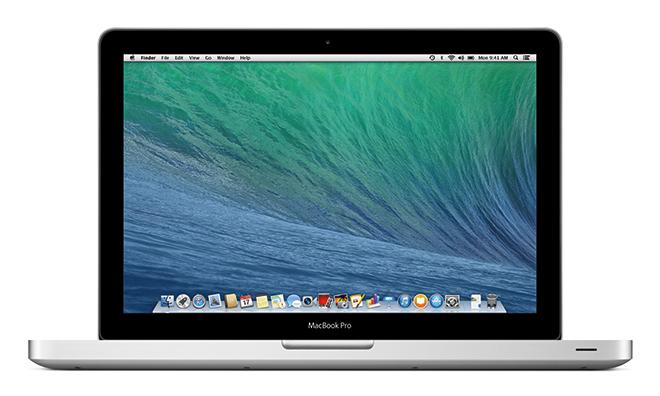 AppleInsider is supported by its audience and may earn commission as an Amazon Associate and affiliate partner on qualifying purchases. These affiliate partnerships do not influence our editorial content.
With the introduction of Apple's latest MacBook Pro with Retina display lineup, including an entry level 13-inch model, the company phased out the 15-inch non-Retina version, leaving only the 13-inch with SuperDrive remaining.
In clear indication of the direction in which Apple is moving, the company on Tuesday updated its Retina MacBook Pro product offerings with faster CPUs, more RAM and next-generation graphics, while killing off the legacy 15-inch non-Retina model. The 13-inch MacBook Pro stands as the only non-Retina model in Apple's Online Store.
Price points were likely to blame for the non-Retina MacBook's axing, as Apple now has a high-resolution version of its 13- and 15-inch laptops starting at $1,299 and $1,999, respectively. By comparison, the 13-inch non-Retina MacBook Pro starts at $1,199, not a substantial savings for those in the market for a new computer.
The new 13-inch MacBook Pro with Retina display is the least expensive of Apple's high-res computers, with specs somewhat similar to the non-Retina iteration. To power the Retina quality screen, however, the new Pro uses Intel's Iris integrated graphics chip, while the older model is relegated to last-generation Intel HD Graphics 4000 technology. Additionally, the latest 13-inch version is even slimmer than last year, coming in at only 0.71 inches thick.
It should be noted that Apple has reintroduced the 4GB memory option with the low-end MacBook Pro with Retina display, possibly in a bid to keep margins high.
While it ships with OS X Mavericks, the legacy 13-inch Pro did not receive any new configurable options, retaining the last year's optional 1TB hard drive or 512GB SSD, 8GB of memory and 2.9GHz dual-core Intel Core i7 processor.
While some will be disappointed with the Apple's decision to kill off the 15-inch non-Retina laptop, the company is obviously moving toward a thin-and-light, high-resolution future that has no space for internal disk drives.