Apple updates Aperture, OS X Server, Remote Desktop, Xcode, Migration Assistant, more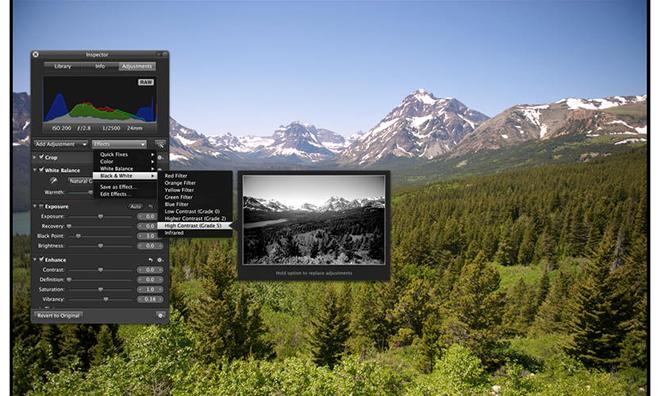 Among the flood of new and updated software Apple launched as part of Tuesday's special event, the company rolled out the server counterpart to its new OS X Mavericks operating system, a point update for Aperture, iBooks Author, Xcode 5.0.1, Apple Remote Desktop 3.7, iTunes fixes and migration assistants for Lion and Snow Leopard.
Aperture 3.5
Like the other apps Apple updated on Tuesday, Aperture 3.5, the company's image editing and management software, brings deeper integration with iCloud, iOS and the many new features launched with Mavericks.
For example, the newly updated app comes with support for Apple Maps when using the software's "Places" tool. Apple's in-house mapping solution made its debut on the Mac with OS X 10.9. Also new is integration with SmugMug, a photo sharing and publishing website, to which users can directly upload and share images.
As for iOS compatibility, Aperture now works with filters used in the iOS 7 Camera app. Imported photos can now be correctly reproduced and edited after syncing with an iOS 7 device's camera roll. In addition, videos of up to three minutes can be shared on Flickr.
A number of fixes are also included with version 3.5, including problems with importing and exporting data, bugs relating to editing panoramic pictures and overall reliability improvements. Other specific issues are listed in the release notes.
Aperture 3.5 is a 557MB download and can be purchased from the Mac App Store for $79.99.
OS X Server 3.0
In line with the announcement and immediate availability of OS X 10.9 Mavericks, Apple released OS X Server 3.0 as a complement to the next-generation operating system. Apple seeded the golden master, or finalized version, of the server software last week.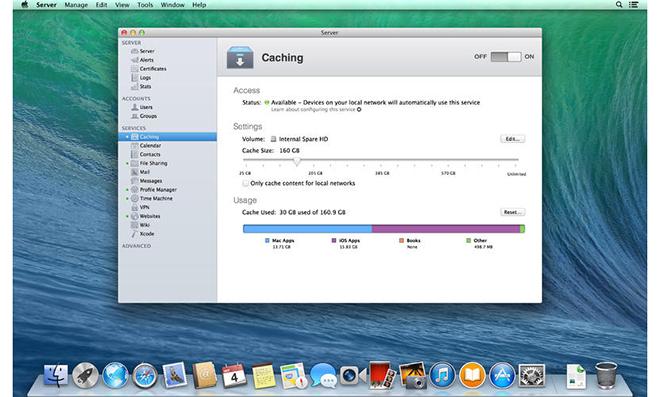 Unlike older versions of OS X Server, the latest 3.0 update is an add-on to Mavericks and can be purchased separately from the Mac App Store. With Apple changing its OS X releases to a free download model, Server now rings in at $19.99.
Along with the enhancements already in place with Mavericks, such as App Nap and Compressed Memory, OS X Server allows users more control over group tasks like file sharing for Mac, PC and iPad. Also of note is the integration and implementation of Xcode Server, as well as Web service tools, profile management and remote access to VPNs.
Apple Remote Desktop 3.7 Client and Admin
Apple Remote Desktop 3.7 fixes a number of bugs relating to stability and usability, and brings support for Mavericks. Specifically, the admin version of the software provides for automatic copy and past between local and remote computers, support for Mac systems with multiple displays and multiple IP addresses, and enhanced multi-observe with gesture support for swiping between screens.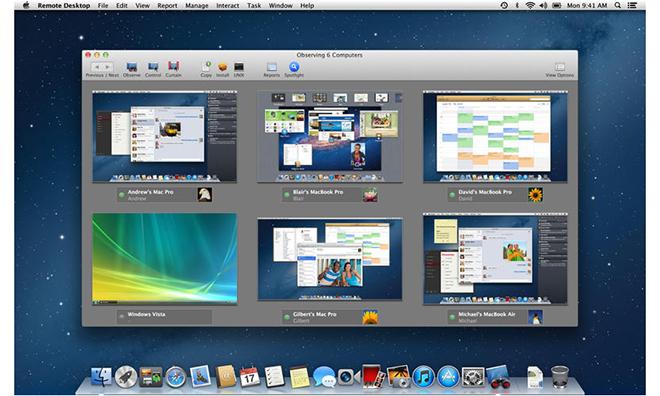 The software is available for $79.99 from the Mac App Store. Apple also posted updates for the admin and client versions of Apple Remote Desktop 3.7 on its Support Downloads website.
Xcode 5.0.1
Apple's Xcode 5.0.1 developer tool can now be downloaded from the Mac App Store for free.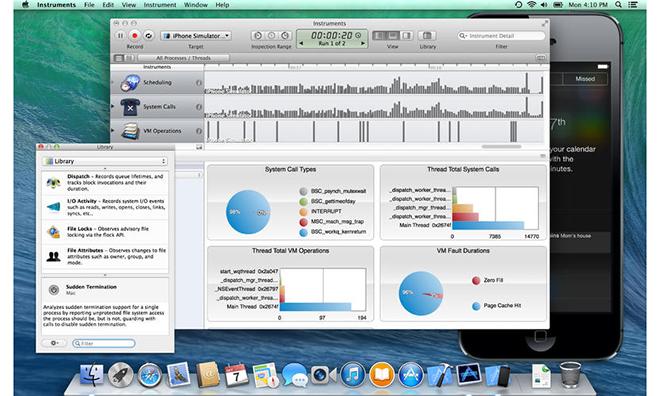 As seen in the golden master version of the software, which was issued to developers alongside the OS X Mavericks GM, Xcode 5.0.1 offers new features like a source control menu that creates remote Git repositories for those hosting Mac servers. Also included is a debug gauge that displays a live graph of an app's power consumption.
Xcode 5.0.1 includes SDKs for OS X 10.9 Mavericks, OS X 10.8 Mountain Lion, and iOS 7.
iTunes
Apple's iTunes 11.1.2 is a minor update that brings compatibility with OS X Mavericks. The previous version version 11.1.1 was released earlier in October to fix issues with iTunes Extras and podcast handling.
iTunes 11.1 originally debuted in September, bringing iTunes Radio and Genius Shuffle support to the Mac.
Along with the Mac rollout, which includes support for Arabic and Hebrew, Apple also released a 64-bit Windows version.
iBooks Author
iBooks Author version 2.1 was released in conjunction with the debut of iBooks for OS X and uses the new Mavericks feature to preview book before publishing. The free tool also puts in some fixes for an issue relating to the removal of caption tracks from certain movies and other unspecified bugs.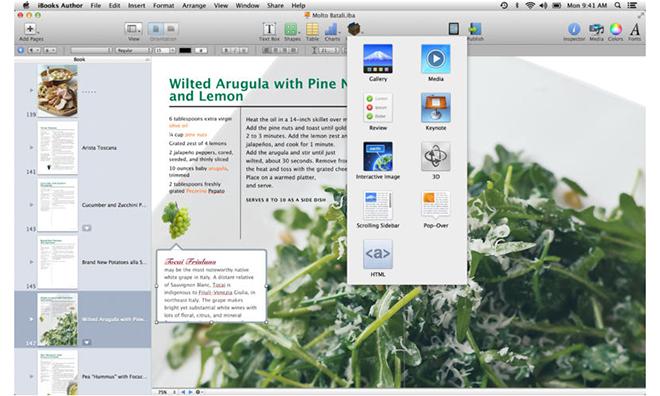 Migration Assistants
When Apple announced Mavericks on Tuesday, the company noted that users of legacy OS X versions, back to OS X 10.6 Snow Leopard, would be able to take advantage of the new operating system. For those users preparing to migrate from OS X 10.6 Snow Leopard or OS X 10.7 Lion, Apple has furnished migration assistants to ensure compatibility of all transported data.
The Migration Assistants are only necessary for users currently running Snow Leopard and Lion. Systems currently operating Mountain Lion do not need the software to migrate data.