Microsoft exec takes swing at Apple, calls iWork 'watered down,' iPad 'entertainment device'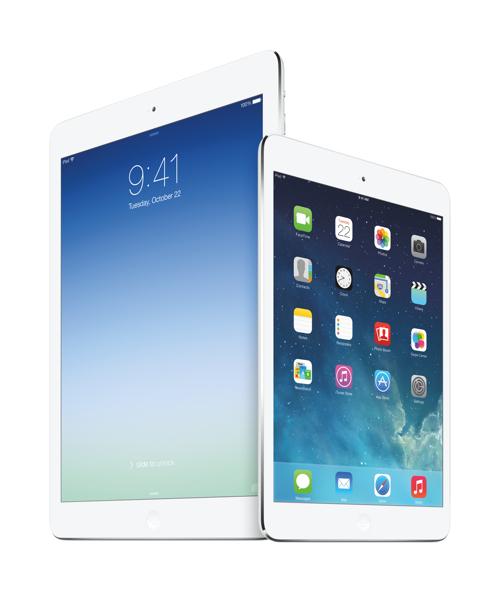 AppleInsider is supported by its audience and may earn commission as an Amazon Associate and affiliate partner on qualifying purchases. These affiliate partnerships do not influence our editorial content.
A senior Microsoft executive on Wednesday fired out a post on the company's official blog deriding Apple's recent special event, saying the iPad with iWork is no equal to Surface 2 and Office.
Microsoft's Corporate Vice President of Communications Frank Shaw, pooh-poohed Apple's move to make the iWork suite of apps free with new device purchases, saying the Surface and Surface 2 were more adept in the productivity department. Shaw was apparently writing the post, titled "Apples and oranges," from Abu Dhabi, "where the only thing hotter than the weather are the new Windows devices unveiled by Nokia this week."
"Surface and Surface 2 both include Office, the world's most popular, most powerful productivity software for free and are priced below both the iPad 2 and iPad Air respectively," Shaw said. "Making Apple's decision to build the price of their less popular and less powerful iWork into their tablets not a very big (or very good) deal."
Apple on Tuesday announced that it would be offering much of its newly updated software, including the new OS X Mavericks, for free. As for the iWork suite, the company is pre-installing the software on all new iOS and Mac devices, while owners of boxed editions and those who purchased the apps through the Mac App Store can upgrade for no fee.
During Apple's keynote, chief executive Tim Cook claimed the competition is confused when it comes to portables. While not naming names, he said, "They chased after netbooks. Now they're trying to make PCs in to tablets, and tablets into PCs." Cook reiterated that Apple has a very clear direction with its own iPad lineup.
Microsoft just recently entered the computer hardware market, and its first devices were the Surface RT and Surface Pro. The two tablets feature detachable QWERTY keyboard covers and, in the case of the Pro, a full version of Windows 8. The devices did not perform well against Apple's iPad and a sea of Android tablets, including those made by the market leader in that segment, Samsung.
It remains to be seen whether Microsoft, which just released the second-generation Surface 2, will be able to catch up to the tablet segment's dominant players. Early reviews of the new tablet have been lukewarm.
According to Shaw, making a tablet tailored for content consumption is easy, but creating a dual-use device is more challenging.
"That's what Surface is. A single, simple, affordable device that helps you both lean in and kick back," Shaw writes. "Let's be clear - helping folks kill time on a tablet is relatively easy. But helping people be productive on a tablet is a little trickier."
Shaw continued, saying the Surface is the "most productive tablet" on the market today. To get there, Microsoft needed to include three key elements in the tablet:
1. The gold standard in productivity software - Office. 2. Faster and more precise input methods like keyboard/trackpad. 3. The ability to use apps and documents side by side, allowing the comparisons, analysis and synthesis that happens frequently during content creation.
Apple's decision to drop fees for iWork was insignificant, Shaw said, adding that the suite of apps never got much traction. Using the software on an iPad is even more difficult due to the lack of precision input and true multitasking, he said.
Perhaps attendees at Apple's event were required to work on iOS devices that don't allow them to have two windows open for side-by-side comparisons, so let me help them out by highlighting the following facts:
The Surface and Surface 2 are less expensive than the iPad 2 and iPad Air respectively, and yet offer more storage, both onboard and in the cloud.
... come with full versions of Office 2013, including Outlook, not non-standard, non-cross-platform, imitation apps that can't share docs with the rest of the world.
... offer additional native productivity enhancing capabilities like kickstands, USB ports, SD card slots and multiple keyboard options.
... include interfaces for opening multiple windows, either side by side or layered to fit the way most people actually work.
"So, when I see Apple drop the price of their struggling, lightweight productivity apps, I don't see a shot across our bow, I see an attempt to play catch up," he said. Shaw did not take into account that, whether an entertainment tablet or not, the iPad has for many become a de facto productivity device.