French court orders Apple to pay 12M euros for outstanding iPad copyright taxes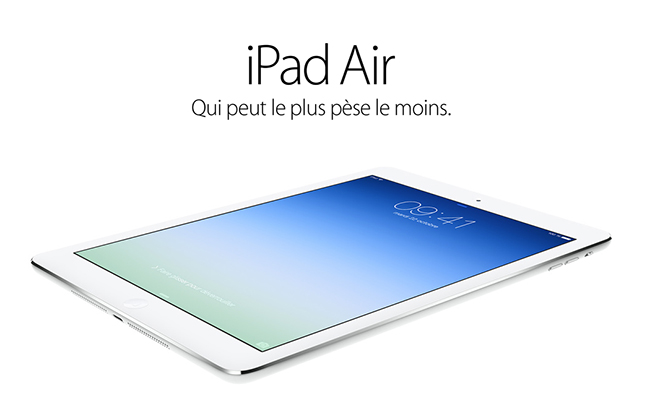 AppleInsider may earn an affiliate commission on purchases made through links on our site.
According to a French court filing, Apple owes 12 million euros in iPad-related copyright fees for the 2012 calendar year, which is part of an unpaid tax fee totaling a reported 30 million euros.
The order from Vice-Presiding Judge Marie-Christine Courboulay of the Tribunal de Grande Instance de Paris, or Paris Civil Court, filed last week sided with the society of authors, composers, and music publishers' (SACEM) request for payment on iPad sales, reports French language publication PC INpact.
While the total amount purportedly owed by Apple is some 30 million euros, the recent court order is concerned only with taxes from March 2012 to December 2012.
As reported in June, the so-called copie privee tax applies to any device capable of presenting copyrighted material. SACEM collects the money and distributes it to content creators, actors and others.
At the time, the organization alleged that Apple charged consumers for the copie privee tax, but did not to remit those funds to SACEM. Apple has not paid the French tax since 2011, when it owed 5 million euros related to iPad sales.
At issue is French copyright law, which provides the copie privee tax to protect content makers from ill-gotten content. With "private copies" now considered legitimate in the eyes of the law, taxes can be levied on a scaled basis depending on device type.
For its part, Apple argues French law does not offer rates that adequately reflect a mix of legal and illegal copies due to a disparity with calculating the compression ratios of each. Further, Apple maintains that the original tablet tax scale is invalid because user studies were not conducted prior to the copyright law's passage.
The Conseil d'État, or France's Council of State, is currently reviewing the tablet rate scales. If the body upholds the tax as it stands, Apple will be forced to pay out the 12 million euros in question, though it is unclear what will happen to the remaining unpaid taxes.