Samsung adds Galaxy Gear support to more phones, but faces high return rate at Best Buy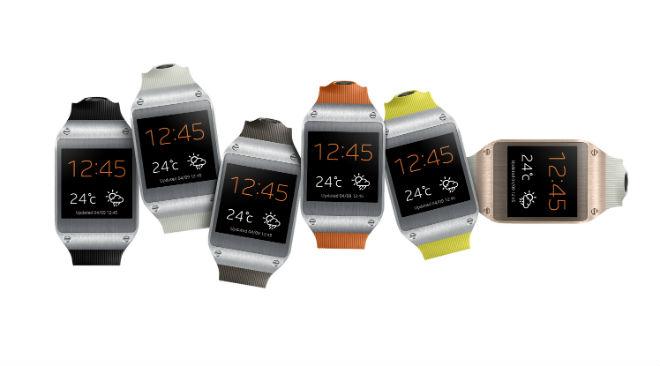 AppleInsider is supported by its audience and may earn commission as an Amazon Associate and affiliate partner on qualifying purchases. These affiliate partnerships do not influence our editorial content.
Samsung on Tuesday announced an update to its Premium Suite software package, making it available to owners of its Galaxy S3, S4, and Note 2 devices, adding support for its beleaguered Galaxy Gear smartwatch to the handsets.
Alongside Galaxy Gear support, the update will also bring Android 4.3 to the devices, and Samsung promises the Galaxy S4 Mini and Galaxy Mega will also receive the Premium Suite revision. The announcement is welcome news for Samsung device owners who want to get their hands on the company's smartwatch, though that group's membership rolls are reportedly dwindling.
According to a report from Geek.com, Best Buy outlets stocking the Galaxy Gear are facing return rates of up to 30 percent. The website notes that Samsung is concerned about this figure and has asked employees of its Best Buy stores-within-a-store to help ascertain the reasons for the high incidence of dissatisfaction from consumers.
The Galaxy Gear has been widely panned by the tech media since its unveiling last month, and not just for its heretofore limited list of compatible phones.
Critics have taken issue with nearly every facet of the device, from its $300 price tag to the reportedly short-lived battery and the watch's user interface design. The New York Times's David Pogue went so far as to call the Galaxy Gear "a human-interface train wreck," saying that "nobody will buy this watch, and nobody should."
Samsung is said to have rushed the Gear out the door to beat Apple's rumored iWatch to market. Apple reportedly has a team of more than 100 employees working on a wrist-worn device, and has augmented their internal resources by bringing domain experts like former Yves St Laurent CEO Paul Deneve and fitness guru Jay Blahnik on board.