Rumor: Delayed Retina iPad mini launch blamed on LCD burn-in issues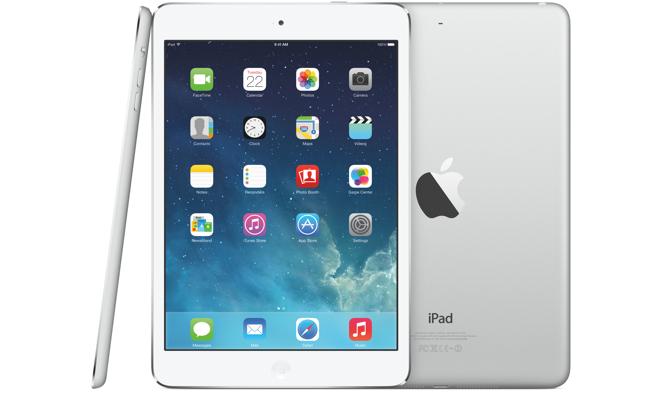 A rumor out of the Far East claims issues relating to burn-in on Sharp-made LCD panels is holding up Apple's release of the iPad mini with Retina display, supposedly prompting the company to seek help from Samsung.
Citing an industry source, Korean language publication ETNews claims Apple partner manufacturer Sharp is having problems with its advanced IGZO display technology, causing low yield rates for Retina panels bound for the second-generation iPad mini. This unforeseen setback is purportedly slowing down the production process substantially, leading Apple to look elsewhere for additional supply.
Supposedly at fault are malfunctions relating to Sharp's thin-film transistor, or TFT, implementation, which is causing burn-in on an unknown percentage of produced displays. The Japanese firm is said to be employing low-power IGZO display technology, so named because it uses semiconductor material indium gallium zinc oxide for the LCD's TFT backplane.
The source went on to say that although Sharp's LCD burn-in is not visible to the naked eye, the panels cannot be used due to Apple's strict Retina display standards.
While Sharp is thought to be Apple's secondary Retina display supplier for the new mini, the company is reportedly responsible for 40 percent of all orders, with LG taking the remaining 60 percent. According to the report, LG is using a different, more common substrate called amorphous silicon, or a-Si, for its TFTs.
Apple may be looking to Samsung for display supply for the Retina mini starting in 2014, as the Korean tech giant's low temperature polycrystalline silicon (LTPS) technology is not affected by the burn-in issue, the source said.
Thursday's rumor echoes a report from last week, which also claimed Apple was eyeing a Samsung deal due to Sharp's panel yield issues. That account, however, added that LG is also experiencing problems with its version of the high-resolution screen, quoting a DisplaySearch analyst as saying the display maker was "not close to full production."
Apple announced the iPad mini with Retina display in October alongside the recently-released iPad Air. The full-size tablet started shipping last week, but Apple has yet to disclose a sell-by date for the mini, but promises the tablet will hit store shelves in November.