GlobalFoundries may subcontract Apple A-series chips for Samsung at New York facility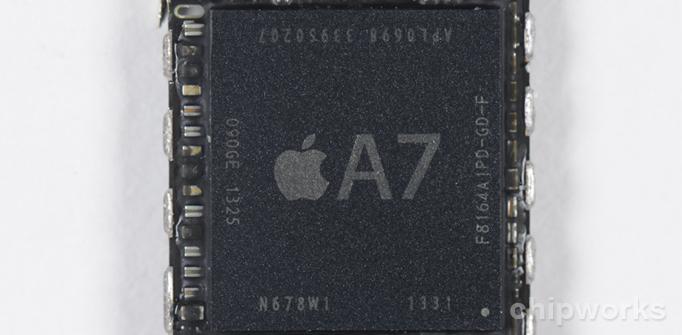 AppleInsider is supported by its audience and may earn commission as an Amazon Associate and affiliate partner on qualifying purchases. These affiliate partnerships do not influence our editorial content.
Rather than serving as an alternative to Samsung for production of Apples A-series chips, GlobalFoundries may just serve as a subcontractor for Samsung itself in producing chips for the iPhone and iPad, according to a new report.
Arik Hesseldahl of AllThingsD poured some cold water on the latest Apple silicon rumors on Tuesday when he revealed that Samsung is working on a deal that would have GlobalFoundries pick up additional work "on an as-needed basis." If the deal works out, Samsung would remain the sole provider of chips to Apple, and GlobalFoundries would simply handle "flex capacity" as a Samsung subcontractor.
"This is a long-standing industry practice under which a chip manufacturer pays to occasionally use another company's factories when demand on their own factory is running higher than they would like, and they need a little help," Hesseldahl explained.
The report refutes earlier speculation that GlobalFoundries would become a new chipmaking partner for Apple directly. That led some to believe that the company's New York-based operations would compete with Samsung and enter into Apple's supply chain.
To date, Samsung has been the sole supplier of A-series chips for Apple's iPhone and iPad, despite the fact that the South Korean company is also Apple's biggest rival in the consumer electronics space. Samsung produces custom chips such as the A7 found in the iPhone 5s, iPad Air and Retina iPad mini at its foundry in Austin, Tex.
GlobalFoundries has a chip production site in Malta, New York, which has been rumored to be in the running to produce chips for Apple for some time. But if a deal is finalized with GlobalFoundries, it would appear that it would be through Samsung, though Apple would give final approval on such a decision.
Apple has been long rumored to be working on a chipmaking deal with Taiwan Semiconductor Manufacturing Co., with the latest reports claiming the company could share production of Apple's anticipated "A8" chip in 2014. However, such rumors of an imminent deal with TSMC have persisted for years, and have yet to become a reality.