Apple's Campus 2 gets final approval from Cupertino City Council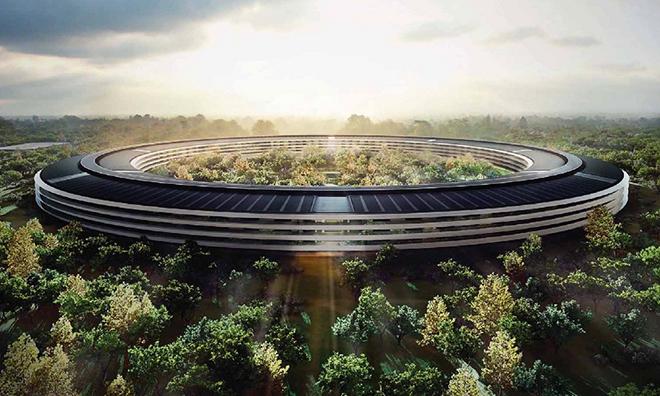 Cupertino Mayor Orrin Mahoney on Tuesday gave Apple the green light to start building Campus 2, where the company's "spaceship" headquarters will be located once the project is completed sometime in 2016.
Tuesday's proceedings were largely ceremonial, as the Cupertino City Council had already voted on the development agreement with Apple in October.
As noted by MacRumors, Mayor Mahoney gave the final OK following a unanimous vote city council vote in favor of starting the major build.
"We're eager to see it happen. Go for it," Mahoney said.
Apple will now be given the permits required to start clearing ground on the former HP campus, to be replaced by a number of buildings, including the 2.8-million-square-foot circular "spaceship" seen above. In August, AppleInsider provided a sneak peek of the former HP campus, as buildings were demolished in an initial salvage and destroy operation.
First unveiled in 2011 by Apple cofounder Steve Jobs, the main structure will house some 12,000 employees, while ancillary facilities will be provided for meeting and presentation space. Much of the 150-acre plot is to be "reclaimed" with foliage and landscaping.
Apple CEO Tim Cook said in February that he expects building to be completed by 2016.