Apple's 'Campus 2' project granted final approval by Cupertino City Council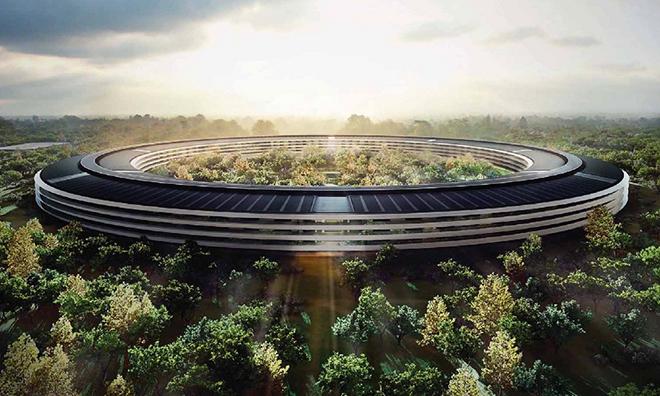 After hours of discussion stretching far into Tuesday night, the Cupertino City Council voted unanimously to give Apple the green light on its massive "spaceship campus" project.
The decision follows an identical vote from the city's planning commission, which gave Apple the go-ahead earlier in October after holding a "shared study session" with members of the public.
As noted by MacRumors, the city council's decision is final pending a 10-day period reserved for petitions for reconsideration. Barring any setbacks, Apple will be given permits to start clearing ground on the former HP campus and begin prepping the site for the new 2.8-million-square-foot circular "spaceship."
In August, AppleInsider offered a first look at the site as buildings were being demolished in an initial salvage and destroy operation.
Late Apple cofounder Steve Jobs unveiled the huge project in 2011, noting that the enormous main structure would house 12,000 employees. More importantly, landscaping, greenery and walking paths will cover a large portion of the 150-acre plot, reclaiming land currently obscured by asphalt.
The original price of the build was expected to be near $3 billion, but the budget quickly soared to $5 billion, causing a delay as architects tried to bring down costs. So-called "fit and finish" aspects of the planned construction, like the monolithic curved glass windows lining the main building's perimeter, were said to account for most of the inflated price tag.
Alongside the four story main structure with open-air courtyard will be secondary office buildings, revised plans call for a 120,000-square-foot underground auditorium, above and below ground parking, bike paths, reconfigured public streets and pedestrian walkways, among other enhancements.
Apple CEO Tim Cook revealed in February that the company plans to complete construction of the project and move in by 2016.
As with previous city council meetings regarding Apple's Campus 2, a livestream of the proceedings, along with a digital copy of the agenda, was made available to those interested. A recorded version of the video is expected to be available on the Cupertino City website soon.
According to the council's upcoming events calendar, a press conference will announce the Campus 2 decision on Wednesday at 10 a.m. Pacific, 1 p.m. Eastern. The agreement between Apple and the City of Cupertino will made official at a public meeting on Nov. 19.