Dropbox updates app with AirDrop support, iOS 7-inspired redesign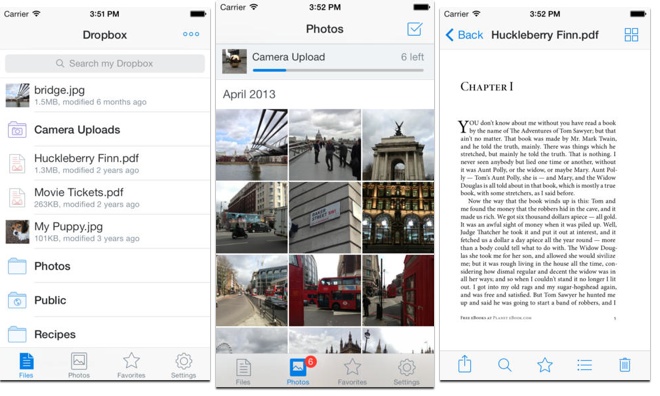 Popular cloud storage company Dropbox on Thursday released the latest version of its iOS app, with a completely new design for iOS 7 and improved user interface for the iPad.
With the update, Dropbox for iOS hits version 3.0 and comes with a clean new look inspired by Apple's iOS 7.
While the user interface has been left mostly untouched, the app's look and feel has been completely changed to fit in with iOS 7's "flat" GUI. Most noticeable is the lack of color, which has been pared down to shades of "Dropbox blue" and gray.
Sending files is also easier with integrated AirDrop support. With AirDrop, users can send files, photos and public links to nearby friends who are also using iOS devices. AirDrop first debuted in iOS 7 as a proprietary short-range transfer protocol that promises speed and ease-of-use.
The iPad version of the app has been tweaked to offer a "streamlined" experience. Instead of selecting from view options from a sub menu, the new app lets users tap on a file or photo to toggle fullscreen viewing. Other minor UI changes make the app feel more at home on the iPad.
In addition to the facelift and added AirDrop functionality, Dropbox claims its new app is faster than before, especially when loading photos or videos for on-device viewing. Also added are "oodles" of PDF viewing updates.
The usual bug fixes were noted in the release, including a bug that caused HTML to render as text and issues that would lead to app crashes.