Apple looking to expand Reuse and Recycling Program to emerging markets, calls it 'mega trend'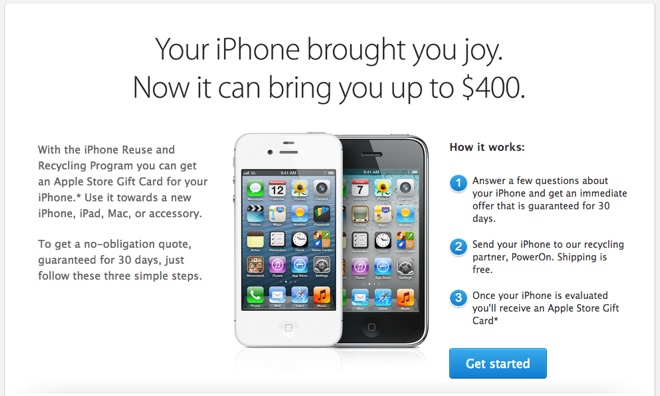 AppleInsider is supported by its audience and may earn commission as an Amazon Associate and affiliate partner on qualifying purchases. These affiliate partnerships do not influence our editorial content.
A listing on the Jobs at Apple website reveals the company is looking to bring its Reuse and Recycling Program to emerging markets in the Asia-Pacific and Latin America-Caribbean regions.
According to the job description, Apple's Corporate Recycling Team is seeking a Reuse (Trade-In) Worldwide Program Manager to work on current and future "Global Reuse (Trade-in) Programs for Apple Online Store, Education, Retail and the Reseller Channel."
The Reuse and Recycling listing, discovered on Friday, also notes the candidate is responsible for the development and implementation of programs in APAC (Asia-Pacific) and ALAC (Latin America-Caribbean) similar to the current Reuse and Recycling initiative found in countries like the US and UK. In addition, the position will be in charge of enhancing EMEIA (Europe, Middle East, India and Africa) and North American operations.
Apple also hints that it may be looking to broaden the scope of existing programs, saying, "Scaling these programs to keep Apple on the leading edge of this emerging mega trend is a priority."
To that end, the advertised job's duties include providing sales and leasing organizations with new programs to increase sales, growing Apple's share of the secondary electronics market, reducing flow of Apple products to unauthorized markets and increase Apple product recycling to reach environmental goals.
Apple's Reuse and Recycling Program was first introduced in August 2012, when the company partnered with PowerON to buy back used iPhones, iPads and Macs.
Earlier this week, the service was expanded to include devices with water damage, meaning owners of iPhones or iPads with activated liquid contact indicators can now trade in their device. Previously, units that showed signs of water or liquid damage would not be accepted.