Apple confirms PrimeSense acquisition, deal rumored to be worth $360M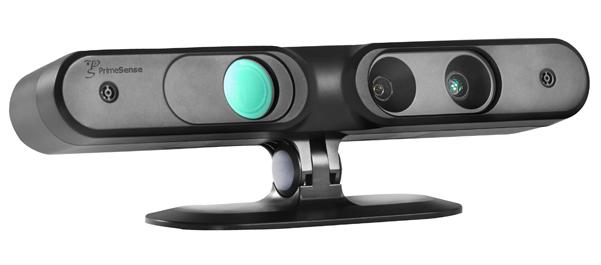 An Apple spokesperson on Sunday confirmed a rumor that the company has purchased Israeli 3D sensor firm PrimeSense in a deal rumored to be worth some $360 million.
Apple spokeswoman Kristin Huguet has confirmed the company's buy of Israel-based 3D motion sensor and machine vision outfit PrimeSense, reports AllThingsD. Sources familiar with the matter claim Apple paid about $360 million in the deal.
"Apple buys smaller technology companies from time to time, and we generally do not discuss our purpose or plans," Huguet said.
Rumors asserting Apple's interest in PrimeSense first appeared in July, when it was reported that the two parties were in "advanced talks" over a possible takeover. At the time, the price tag was pegged at $280 million.
Last week, Apple had supposedly finalized the purchase details at a cost of $345 million, with the deal expected to be announced in the coming weeks.
PrimeSense creates sensors, specialized silicon and middle-ware for motion sensing and 3D scanning applications. Most notably, the company's infrared motion tracking technology was used in the development of Microsoft's Kinect sensor, which is sold as an accessory for the Xbox 360.
In addition, other PrimeSense tech is currently being used by Matterport's 3D full-color 3D scanner, as well as iRobot's Ava healthcare robot. In both cases, the firm's sensors are utilized to create a visual model of its environment, to be used by hardware in unique ways like navigation and human interaction.
Apple is investing heavily in Israel-based tech firms. The PrimeSense buy comes after the Cupertino, Calif., company purchased flash memory component maker Anobit in 2011 for $400 million. Following that buy, Apple expanded operations in the region by adding research and development centers in Ra'anana and Haifa.