Bizarre Microsoft Windows 8.1 ad pleads: "Honestly, it works for work"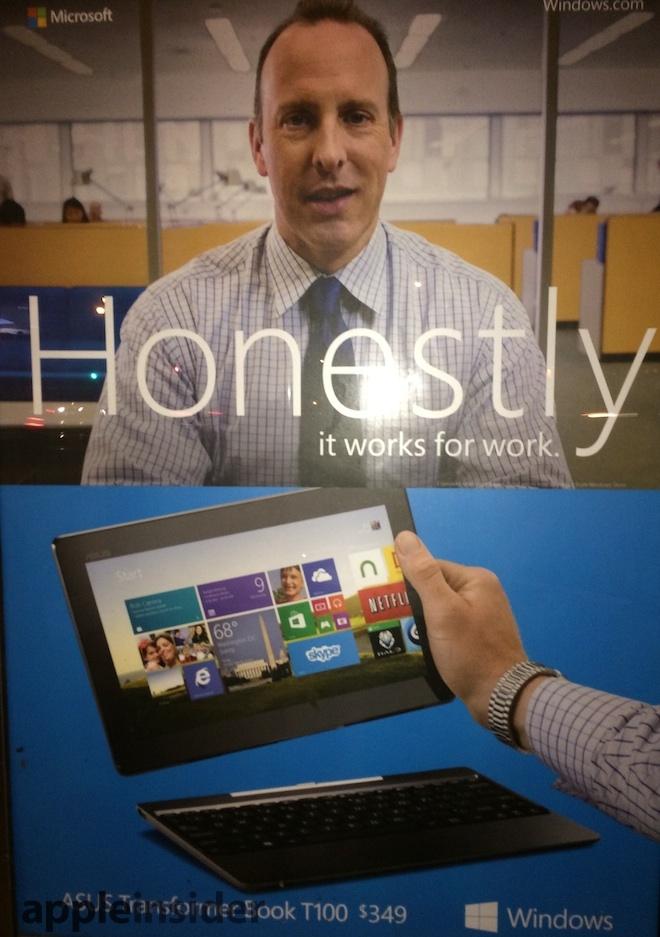 Rather than correcting its Surface billboards with Excel math errors, Microsoft appears to be pleading with the public to take Windows 8.1 seriously in a new ad headlined: "Honestly, it works for work."

The "Honestly" poster promotes Surface alternatives from Microsoft's hardware partners, in particular a cheaper Asus Transformer netbook with a detachable screen, which like the Surface runs a version of Windows.
Asus has struggled to sell tablets of any kind, whether running Windows or Android; the company also builds Google's Nexus 7 tablet. This summer, the company pared back its production plans for both tablets and notebooks while doubling down on a hybrid device that runs both platforms.
IDC recently reported that Asus shipped a total of just 3.5 million tablets in Q3, and retroactively reduced its year ago estimate for the company, dropping its market share from 8.6 percent to 6.6 percent. Apple sold 14 million iPads in the quarter, more than Asus and Samsung combined.
If ads 'were easy, Microsoft could just write a check'
Microsoft's "Honestly" poster presents an office worker who appears to plead with his audience that Windows is capable of doing actual work, mirroring television ads where the same spokesman comments about how the cheaper device provides "more value than an iPad," in part because it has "a real keyboard."
Microsoft's primary feature thrust with Windows 8 has been the addition of touch screen support to rival the multitouch attraction of smartphones and iPads. However, sales data indicates that this effort hasn't been successful, with just 11 percent of this year's PCs being sold with touch features.
Microsoft's own touch-centric Surface device also failed to catch the attention of consumers or users in the enterprise over the past year, resulting in dismal sales and a $900,000,000 write off of unsold inventory.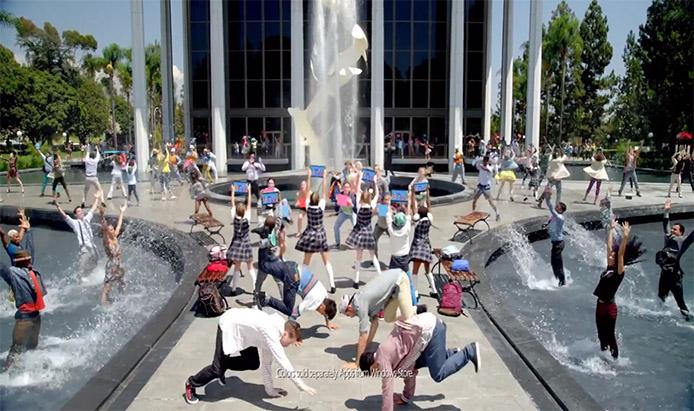 Ad the math of a crisis
Microsoft has gone on the offensive in its advertising, ridiculing its competitors with oddly combative and humorless campaigns that have fallen flat or, in at least one case, been apologetically retracted for being in bad taste.
One of Microsoft's latest campaigns was kicked off by a public comment from the company's Vice President of Communications Frank Shaw ridiculing Apple's newly-free Pages, Keynote and Numbers productivity apps for Macs and iOS devices as "imitation apps."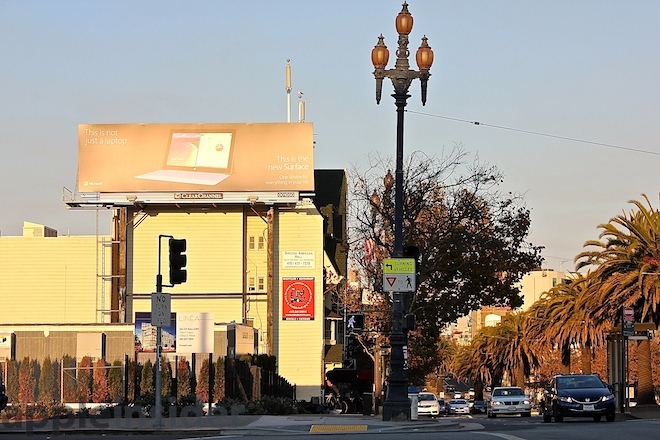 The company subsequently posted billboards depicting Excel on a Surface, but failing to add seven numbers correctly, arriving at a $500 typo.
Rather than correcting the mistake, Shaw spent days explaining that the "ad shows work in progress."
Other Microsoft experts convened to arrive at an explanation published by TechCrunch: that the great complexity of Excel can enable users to create misleading spreadsheets that appear legitimate, but actually hide major accounting errors.