Apple's European Black Friday deals offer discounts instead of gift cards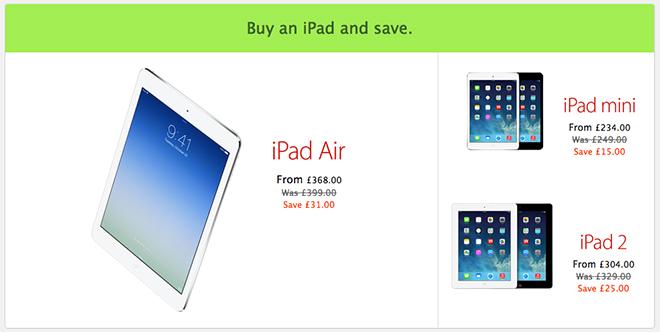 Unlike its Australian Black Friday deals, Apple is discounting products instead of handing out gift cards, suggesting the company is tailoring this years sales based on the demands of each geographic location to which it caters.
At this point, major markets like the UK, France and Germany are showing discounts on various Macs, iPads and accessories, with nary a mention of the gift card strategy introduced in Australia and New Zealand earlier on Thursday.
A quick look at the discounts shows moderate savings from six to eight percent in most cases. For example, the UK Apple Online Store is taking £31 off the 16GB iPad Air, or £25 off the iPad 2. The MacBook Pro, MacBook Air and iMac are all getting £81 taken off their retail price, while the iPod touch and the Apple TV are priced at £25 and £15 off.
It is unknown which discount system Apple will implement when Black Friday hits North America, but the company has traditionally offered discounts to customers on the biggest shopping day of the year.