Apple at odds with e-book antitrust monitor over $70K per week fee, 'unreasonable' demands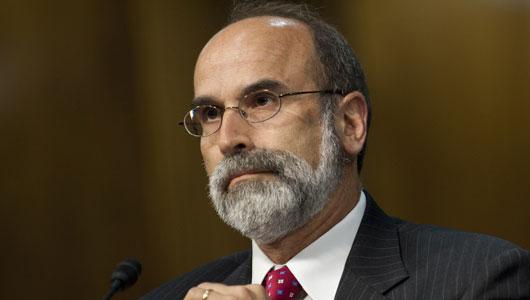 AppleInsider may earn an affiliate commission on purchases made through links on our site.
Apple this week filed an official complaint with a U.S. district court, saying the antitrust compliance monitor tasked with keeping tabs on the company's dealings is requiring excessive pay, over $138,000 for the past two weeks, and is making unreasonable requests outside of his mandated jurisdiction.
In July, Apple lost its case against the federal government over e-book price fixing in the iBookstore and was subsequently handed a punishment that was, at the time, considered fairly lenient. Apple is appealing the ruling.
The court restricted Apple from entering unfavorable agreements with book publishers for at least five years, called for staggered iBookstore negotiations and assigned a "compliance monitor" to protect against further price-fixing. Now Apple claims the monitor, former Department of Justice Inspector General and federal prosecutor Michael Bromwich, is overstepping his bounds with a gratuitous fee, which comes out of the company's pockets, and "inappropriate" requests in the name of fact finding.
In a strongly-worded complaint filed with the U.S. District Court for the Southern District of New York earlier this week, Apple lawyer Theodore J. Boutrous Jr. outlines Bromwich's recent activities since he was assigned as a monitor in October.
Michael Bromwich is already operating in an unfettered and inappropriate manner, outside the scope of the Final Judgment, admittedly based on secret communications with the Court, and trampling Apple's rights; the Court's proposal out of the blue to grant him even greater powers as monitor would only make things worse. Since his appointment, Mr. Bromwich has run far afield from his mandate and informed Apple that his fee structure is designed to "generate profits" for himself and the law firm he has retained to make up for the antitrust experience he lacks.
Boutrous is referring to an order from presiding Judge Denise Cote that extends further power to Bromwich by allowing him to interview Apple executives and personnel without the presence of a lawyer. While the nature of the monitor's proposed meetings is unknown, he demanded time with "the very top executives" of the company, including those who do not in any way deal with the daily operations of the iBookstore. One such ask was SVP of Design Jony Ive.
As for Bromwich's pay structure, Apple said it is unconstitutional for the company to be investigated by "an individual whose personal financial interest is for as broad and lengthy an investigation as possible."Bromwich and his team have accrued pay of $138,432 over the past two weeks, almost 75% of what a federal judge makes in a year.
So far, pay stands at $138,432.40 for two weeks of work, which will go to Bromwich and his four-member legal team. Apple points out that the amount accrued is nearly 75 percent of a yearly judicial salary. The monitor has also failed to outline a budget, saying only that he needs to "generate profit."
For his part, Bromwich said he has seen a "surprising and disappointing lack of cooperation" on the part of Apple. In a letter to the company's board of directors, he noted Apple did not provide interviews despite being requested in advance due to unavailability of its senior executives. Bromwich explained the meetings were intended to get a better understanding of the company's compliance framework.
Additionally, Bromwich in a letter to Apple's lawyers explained the required fees are acceptable because his group is not a law firm and thus does not practice law. In comparison to consulting firms, the rates are at the low end. Further, because he is an outside compliance monitor and not Apple counsel, the submission of a budget is not required.
It appears Apple and Bromwich have gotten off to a rocky start, but this is just the beginning of what will likely be a long-term relationship. Unless Apple quickly and successfully concludes its appeal of the court ruling, Bromwich will be on the job for the next two years.