AT&T now offers discounted monthly service for contract-free data sharing customers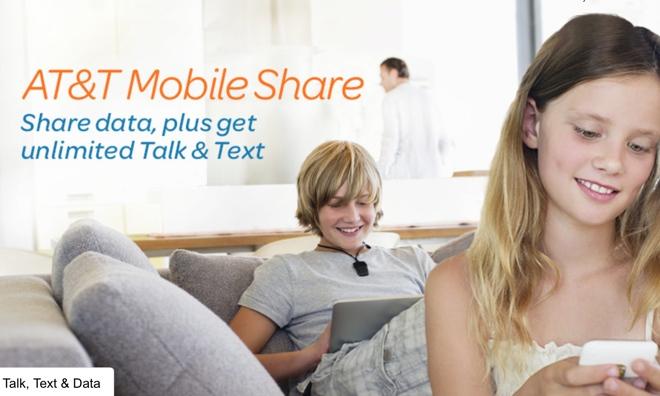 Wireless customers who bring their own device, buy a handset without a subsidy, or have their current contract expire will see their monthly data share bill drop by an average of $15 per month, AT&T announced on Thursday.
The changes are part of the carrier's new "Mobile Share Value" plans, which will be available starting Sunday. They also apply to customers who finance new smartphone purchases through AT&T's Next plan.
However, any customers looking to take advantage of the new discounted rates must subscribe to one of AT&T's Mobile Share plans, which offer shared data among a group of subscribers, as well as unlimited talk and text. Mobile Share plans support up to 10 devices for consumers, while businesses have options for up to 25 devices.
Previously, the same monthly rates applied to all AT&T customers, whether they were under contract or not, and whether they had subsidized the purchase of a smartphone like Apple's iPhone or not. The new plan represents a more fair option for customers who choose to pay for their own handset, or stick with a legacy device.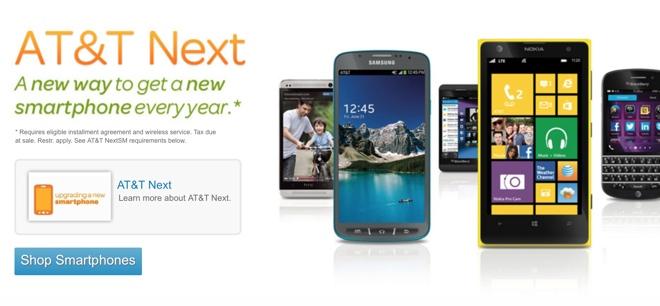 A 16-gigabyte iPhone 5s sells through carriers such as AT&T with a two-year service contract for $199, but an unsubsidized and unlocked version of the same phone sells at full retail for $649. Carriers will subsidize that additional cost in exchange for customers signing a 24-month contract, allowing the company to recoup the costs.
In addition, AT&T announced on Thursday that a new Next plan offers an 18-month upgrade option. Also available Sunday, it offers lower monthly payments than the existing AT&T Next option, spreading those payments over 26 months and giving eligible customers a way to get a new smartphone after 18 monthly payments with no down payment, no upgrade fee, no activation fee and no financing fee.
"With our new Mobile Share Value Plans, customers don't have to compromise," said David Christopher, chief marketing officer, AT&T Mobility. "Our new no contract option lets customers add a smartphone to the nation's fastest and most reliable 4G LTE network at a lower monthly cost. Customers want great value and a premium network - and now they can save more and get unlimited talk, text and data to share."
The move by AT&T follows smaller carrier T-Mobile, which switched to contract-free plans with unsubsidized phones as part of the company's so-called "Uncarrier" initiative earlier this year. But both the iPhone and iPad debuted on T-Mobile's network earlier this year, while AT&T has carried both devices since their respective launches. Most iPhone users in the U.S. are customers of AT&T, which is the second-largest wireless provider in America.