GTA: San Andreas rolls out on iOS App Store as Pinterest, Steam see updates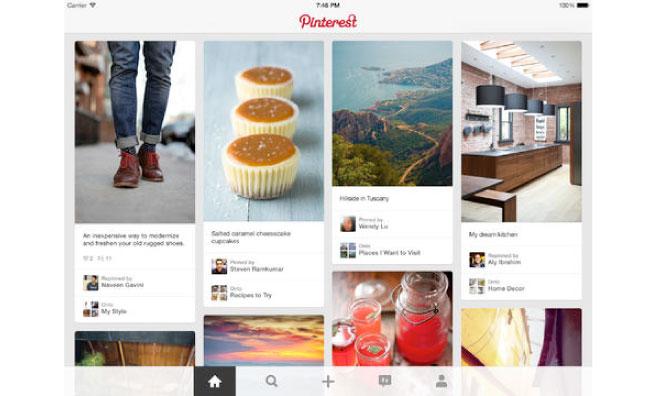 Creative social networking site Pinterest unveiled a redesigned version of their iPad app Wednesday, while Valve Software gave Steam Mobile a new look-and-feel and Rockstar Games' iOS port of GTA: San Andreas hit the App Store.
Pinterest
The iPad version of Pinterest's iOS app received an iOS 7-style redesign, as well as updated navigation and discovery features. Users can now access their profile and notifications from menu along the bottom of the display, and the same menu will also show the users' most recent pinboards.
Additionally, a long press on a board will now bring up a new sharing and discovery overlay, enabling users to quickly share the board with friends or to see related boards.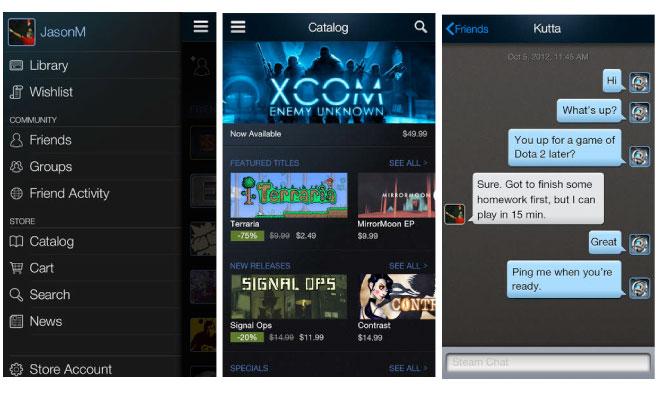 Steam Mobile
Valve's Steam Mobile iOS app, which brings Steam's chat and community features as well as access to the Steam Store, has been updated with a new, flatter user interface that brings the app closer to Apple's updated design language. Users can also take advantage of Steam chat while offline, with messages synchronized to Steam's cloud once the user reconnects.
The app's notification support has been upgraded, with what Valve says are improvements to push notifications and icon badging. Additionally, the friend interface has been revamped, with invitations moved to a separate screen in the app and changes to the workflow for responding to invites.
In addition, Valve promises updated iconography, better integration with Facebook, better stability, and performance enhancements.
GTA: San Andreas
Three weeks after its announcement, the third installment of Rockstar's blockbuster Grand Theft Auto franchise, GTA: San Andreas, has made its App Store debut. The app sports remastered, high-resolution graphic, a longer draw distance, an enriched color palette, and enhanced 3D models.
Rockstar also equipped GTA: San Andreas with support for Made for iPhone game controllers, like Logitech's PowerShell. The game gains dynamic detailed shadows and real-time environmental reflections when run on an iPhone 5, iPhone 5c, iPhone 5s, iPad 4, or iPad Air.
Cloud save support is baked in, along with dual analog controls for camera and movement control. All control schemes can be customized, and the app maintains the ability to listen to custom playlists.
Grant Theft Auto: San Andreas is compatible with iPhone 4s, iPhone 5, iPhone 5s, iPhone 5c, iPod Touch 5th gen, iPad 2, 3rd and 4th gen, iPad Air, iPad Mini and iPad Mini with Retina Display.