Apple's own medical experts say death at Pegatron not related to working conditions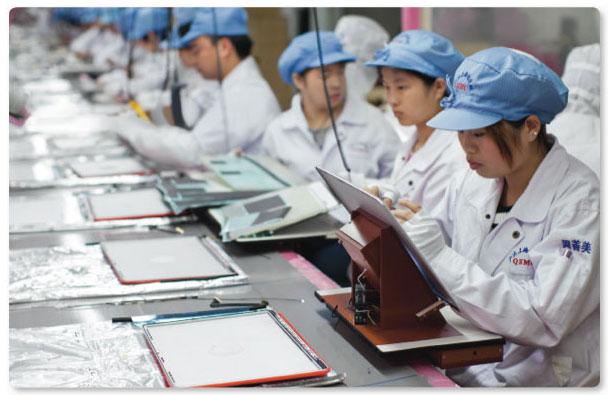 Following the death of a 15-year-old Pegatron worker who falsified documents related to his age, Apple dispatched its own medical experts to the factory in question to conduct an investigation, and came to the conclusion that the boy's death was not related to working conditions.
The results of the investigation were provided by Apple in a statement to Reuters on Thursday. The iPhone maker found that the boy died of pneumonia, and there was nothing in the factory that would have caused the illness.
"Last month we sent independent medical experts from the U.S. and China to conduct an investigation of the factory," Apple said in a statement. "While they have found no evidence of any link to working conditions there, we realize that is of little comfort to the families who have lost their loved ones."
The statement made no mention of what are alleged to have been "several" more employee deaths — Â claims made on Wednesday by watchdog group China Labor Watch. It's been said that "at least five" workers employed at mainland Chinese factories owned by Pegatron have died in recent months.
Instead, Apple only commented on the death of 15-year-old Shi Shaokun, who was hired at a Pegatron plant after providing the employer with identification for his 21-year-old cousin.
"Apple has a long-standing commitment to providing a safe and healthy workplace for every worker in our supply chain, and we have a team working with Pegatron at their facility to ensure that conditions meet our high standards," the company said.
Pegatron also issued its own statement on the incident, saying that its separate investigation also concluded that the boy's death was not related to workplace conditions. China Labor Watch, however, claims that the underage employee underwent a physical assessment on Sept. 4 which showed he was in good health. He died in October.
As for the other deaths cited in reports earlier this week, Pegatron told Reuters there were three others that occurred in March and April of this year. Those were also said to have been caused by medical conditions unrelated to factory work.