Apple supplier Pegatron under fire after 'several' more employee deaths, including alleged child worker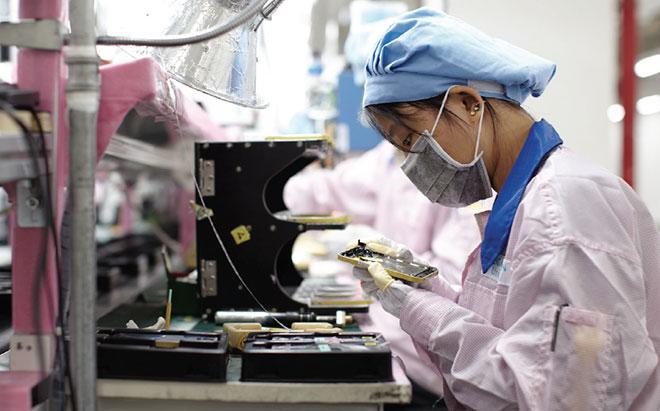 AppleInsider is supported by its audience and may earn commission as an Amazon Associate and affiliate partner on qualifying purchases. These affiliate partnerships do not influence our editorial content.
The recent unexplained deaths of 'at least five' workers — including a 15-year-old-boy — employed at mainland Chinese factories owned by contract manufacturer Pegatron have once again shone a spotlight on labor practices at the OEM.
One worker, Shi Zhaokun, was just 15 years old but was hired at a Pegatron plant in Shanghai after producing forged identity documents that said he was 20, according to a report from The New York Times. After one month in the factory, which manufactures Apple's iPhone 5c, Shi died of pneumonia in a Shanghai hospital.
Both Apple's Supplier Code of Conduct and Chinese labor law stipulate that workers must be at least 16 years old and may not work more than 60 hours per week, both regulations that are alleged to have been breached by Pegatron. Time sheets provided to the Times by Shi's family are stamped for an average of 77 hours each week, and while Pegatron did not dispute the documents' validity, the manufacturer did note that the logs do not include break time.
Shi's death is the latest in a string of Pegatron worker fatalities this year, and Chinese labor activists believe the deaths are related to working conditions at the company's factories. Pegatron has denied that accusation, but did acknowledge the deaths.
Pegatron was also accused of similar violations earlier this year. In July, following an "undercover" investigation by labor activist group China Labor Watch, reports surfaced that workers were often forced to exceed the 60-hour-per-week cap and some were docked pay for working shorter shifts.
"Their latest report contains claims that are new to us and we will investigate them immediately," Apple said of China Labor Watch at the time. "If our audits find that workers have been underpaid or denied compensation for any time they've worked, we will require that Pegatron reimburse them in full."