Top iOS apps rake in $90,000 per day on average, in-app purchases dominate sales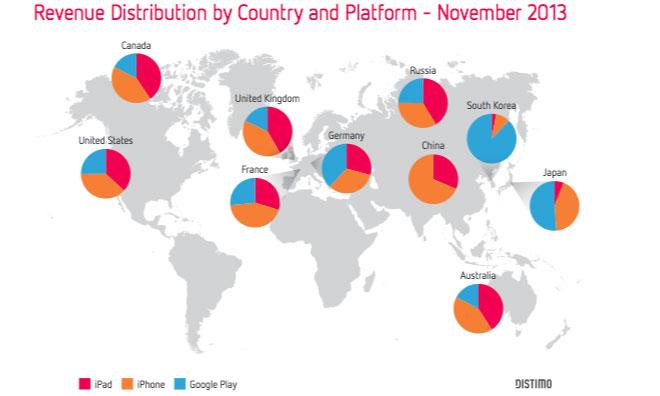 Apple's App Store remains hugely profitable for developers even as they transition en masse to "freemium" business models, with top apps bringing $90,000 in average revenue each day, new data indicates.
The top 200 applications in the iOS App Store are believed to post combined gross revenues of $18 million on a typical day, according to a report from analytics firm Distimo. The same grouping on Android's Google Play store, in contrast, is thought to book just $12 million.
Those amounts are up by $3 million and $8.5 million, respectively, from their places one year ago.
In a bid to increase distribution, developers appear to have begun to turn away from the traditional practice of charging for apps up front in favor of a new model that offers basic functionality for free, with paid upgrades driven by in-app purchases. This model, nicknamed "freemium," was represented in 77 percent of the apps for sale in the U.S. App Store in January — Â November saw that number spike to 92 percent, the data indicates.
In addition, the report shows a slight closing of the still-immense gap in overall revenue distribution between Apple's App Store and Android's Google Play store.
Apple commanded 70 percent of the revenues from mobile app marketplaces in June, compared to just 30 percent for Google. Google has chipped away at Apple's lead in the interim, taking about 1 point per month from the iPhone maker, to finish November with a more narrow 37 percent to 63 percent split.