Apple reinforces commitment to professionals with nearly 200 US-built Mac Pro configurations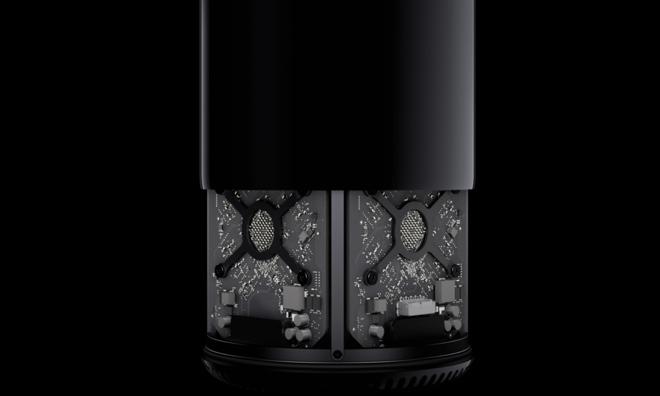 While Apple has made efforts in recent years to pare down its product options in an effort to simplify choices for consumers, the company's new Mac Pro desktop comes in nearly 200 potential configurations, giving professional users the ability to build a system that's right for them.
With four different potential CPU options, four different RAM amounts, three internal storage capacities, and three graphics card options, the base Mac Pro, starting at $3,000, is available in a total of 144 different configurations.
And Apple's $4,000 model comes with three upgradeable CPU and three GPU options, bringing its total number of potential configurations to 54. Together, they result in 198 different Mac Pro hardware possibilities for customers to order.
To put the number in perspective, Apple's other professional-grade computers, the MacBook Pro lineup, are offered with far less options. The 13-inch MacBook Pro with Retina display has 23 potential configurations, while the 15-inch model has 22.
Such flexibility in ordering the new Mac Pro may signal some of Apple's renewed commitment to professional users — a market that pundits speculated the company would abandon, in order to focus on consumer-driven products like the iPhone and iPad.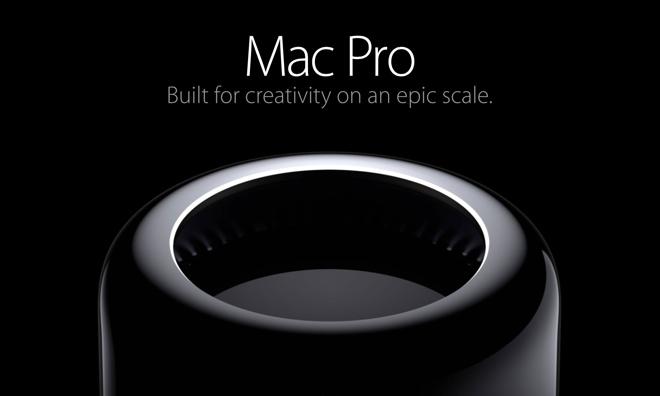 Prior to Apple's much-hyped revamp of the desktop, the Mac Pro lineup floundered for years, featuring the same legacy design that's existed since the Power Mac G5 in June of 2003. While the outside appearance of the Mac Pro remained largely the same, internal components were also infrequently refreshed, leading to severe dissatisfaction from professional Mac users.
Executives at Apple were said to be unsure of what to do about the Mac Pro in late 2011, and were allegedly evaluating whether to continue to invest in furthering its full-size workstation line. Macs in general, and the Mac Pro in particular, have become a far less important part of Apple's bottom line in recent years, with the iPhone and iPad dominating the company's profits and public buzz.
But Apple came out swinging earlier this year when it unveiled the new cylindrical Mac Pro, featuring a radical desktop design and packing in enough power to drive three 4K ultra-resolution displays.
"Can't innovate anymore, my ass," Apple marketing chief Phil Schiller famously proclaimed upon showing off the machine at the annual Worldwide Developers Conference.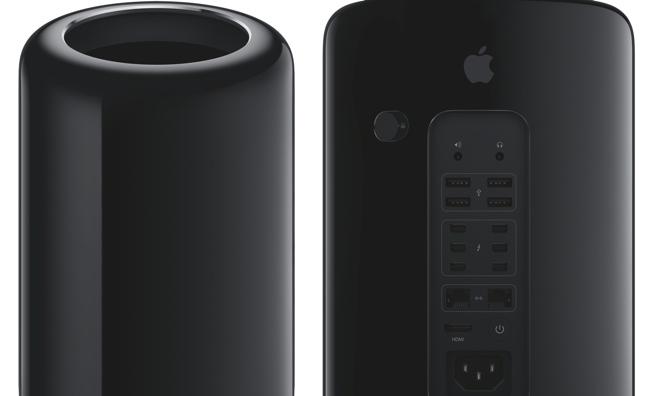 And with preorders for the Mac Pro kicking off on Thursday, it's now apparent that Apple's efforts go beyond just horsepower, and aim to offer professional users more flexibility when ordering the new desktop. Apple has also made the unprecedented move of building the machines entirely in America, making it the only computer in the company's lineup, and one of a few technology products on the market today, to hold that distinction.
Given the sheer number of potential options to choose from, authorized reseller and AppleInsider partner B&H has opted to select what it thinks will become the 20 most popular configurations for the new Mac Pro. It is currently taking preorders for those models, which can be found in the Mac Pro portion of the AppleInsider Mac Price Guide, included below:
* MacMall also only charges sales tax in CA, NY, IL, WI, MN, CO, TN, NC and GA.
+ B&H Photo only charges sales tax in NY, yielding hundreds in additional savings for most readers.